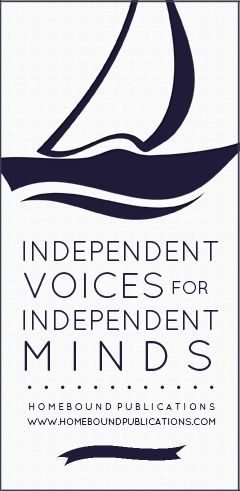 Homebound Publications is an award-winning independent publisher
of contemplative literature founded in 2011.
What do we mean by "contemplative literature?" In this throwaway-culture where we buy a book in the supermarket, read it over the weekend, and then toss it, we publish books that you will have on your nightstand for a few years and return to again and again—books that nourish your mind and soul.
What's in a Name? Homebound Publications' name is derived from the idea of homecoming and the individual's journey to find a place of belonging. Our name Homebound is meant as "bound for home" echoing the Herman Melville quote, "Life's a voyage that's homeward bound."
 Our Mission: At Homebound Publications we publish books written by soul-oriented individuals putting forth their works in an effort to restore depth, highlight truth, and improve the quality of living for their readers. As an independent publisher we strive to ensure, "that the mainstream is not the only stream."®
It is our intention at Homebound Publications to revive contemplative storytelling. We publish full-length introspective works of: non-fiction, essay collections, epic verse, journals, travel writing, cookbooks, skill/trade books, and finally novels. In all our titles our intention is to introduce new perspectives that will directly aid mankind in the trials we face at present as a global village.
 Our View on the Business of Publishing: At Homebound Publications we value authenticity and fresh ideas. From the submissions process where we choose our projects, through the editing phase, the design and layout, right to the crafting of each finished book, our focus is to produce a reading experience that will change the lives of our patrons. So often in this age of commerce, entertainment supersedes growth; books of lesser integrity but higher marketability are chosen over those with much-needed truth but smaller audience. Here at Homebound Publications, we focus on the quality of the truth and insight present within a project before any other considerations.
About our Founder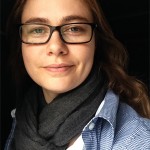 L.M. Browning grew up in a small fishing village in Connecticut. A longtime student of religion, nature, art, and philosophy these themes permeate her work. In 2010, she wrote a three-title contemplative poetry series: Ruminations at Twilight, Oak Wise, and The Barren Plain. These three books went on to garner several accolades including a total of 3 pushcart-prize nominations and the Nautilus Gold Medal for Poetry in 2013, which has been given to visionary writers such as Deepak Chopra, Thich Nhat Hanh, and His Holiness the Dalai Lama. In late 2011 she followed up this success with her first full-length novel, The Nameless Man. Her title, Fleeting Moments of Fierce Clarity: Journal of a New England Poet, was named a finalist in the Next Generation Indie Book Awards (Best Regional Non-fiction).
Balancing her passion for writing with her love of education and publishing, Browning is a graduate of the University of London and a Fellow with the League of Conservationist Writers. She is partner at Hiraeth Press; Co-Founder of Written River: A Journal of Eco-Poetics as well as Founder and Editor-in-Chief of The Wayfarer: A Journal of Contemplative Literature. In 2011, Browning opened Homebound Publications—a rising independent publishing house based in New England. She currently working to complete her English degree at Harvard University in Cambridge, Massachusetts.
Her latest poetry collection, Vagabonds and Sundries: Poetic Remnants of Lives Past, is now available. She expects the release of her next novel, The Castoff Children in the autumn of 2016 through Homebound Publications.  To learn more go to www.lmbrowning.com
Environmental Responsibility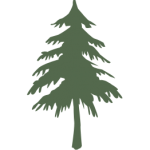 Homebound Publications holds a fervor for environmental conservation. Atop donating a percentage of our annual income to a Humanitarian/Ecological Charity, we are ever-mindful of our "carbon footprint". We take steps in our printing to ensure there is no excessive use of our precious environmental resources. We endeavor to be as environmentally sustainable as possible and will continue to raise our standards as we are able. All of our titles are printed by the leading industry provider of Print on Demand books. This means that unlike traditional publishers we do not print thousands of copies of books in advance, thus ensuring that every book printed goes directly into the hands of a reader. This saves paper. Furthermore, all our books are printed on paper with chain of custody certification from the Forest Stewardship Council, Sustainable Forestry Initiative, and the Programme for the Endorsement of Forest Certification. This ensures that, in every step of the process, from the tree to the reader's hands, that the paper our books are printed on has come from sustainably managed forests. We also recognize that these certifications are imperfect at best and, wherever possible, better and more responsible choices will always be made. We want to be on the forefront of a dialog about what the publishing industry will look like in an ecologically sustainable future.
 1% to Charity
 Each year Homebound Publications donates 1% of our net profit to a humanitarian or ecological charity. You can feel good about your purchase knowing that a part of each order is going to a worthy cause. Charities in the past include OXFAM and The Chicago Wisdom Project.