2015 Indiefab Awards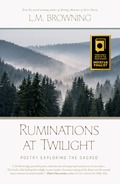 Finalists for Foreword Reviews' IndieFab Book of the Year Awards have been announced. Homebound Publications garnered a total of 5 nominations for 3 titles: Ruminations at Twilight: Poetry Exploring the Sacred by L.M. Browning was nominated in the Body, Mind & Spirit category. Logos by John Neeleman was nominated in both Religious fiction and War and Military fiction. The Strait by Andrew Jarvis was nominated in both Nature and Regional categories.
Each year, Foreword Reviews shines a light on a select group of indie publishers, university presses, and self-published authors whose work stands out from the crowd. In the next three months, a panel of more than 130 volunteer librarians and booksellers will determine the winners in 66 categories based on their experience with readers and patrons.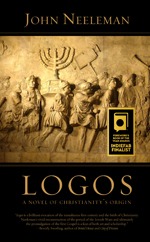 "The 2015 INDIEFAB finalist selection process is as inspiring as it is rigorous," said Victoria Sutherland, publisher of Foreword Reviews magazine. "The strength of this list of finalists is further proof that small, independent publishers are taking their rightful place as the new driving force of the entire publishing industry."