Mary Petiet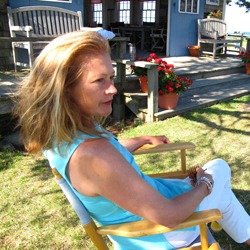 Mary Petiet is a reporter, writer and storyteller. Her work is frequently inspired by the salt marshes and tides of her native Cape Cod, the meeting place of land and sea, of intellect and heart, the suburban and the wild.
She has been actively locally for many years in the growing local farm to table movement as a founding member of Buy Fresh Buy Local Cape Cod, and as a regular contributor to Edible Cape Magazine.
A graduate of the University of St. Andrews, Mary has been published in several anthologies, including Jesus, Muhammad and the Goddess, by The Girl God (February 2016), and Wildness: Voices of the Sacred Landscape, with Homebound Publications (June 2016). She has also published a selection of essays and articles in a variety of journals and magazines while working locally as a news reporter.