We are excited to announce the results of the 2017 Homebound Publications Poetry Prize. Now in our 5th year, the poetry prize is a celebrated highpoint within our publishing year. Each season the number of submissions grows and our task of judging is made harder. This year was no exception.
Winner: The School of Soft-Attention by Saizan Owen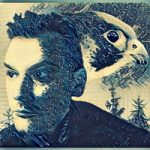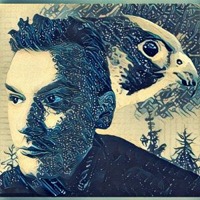 Saizan Owen is a poet, writer, and nature explorer whose poetry is born at the crossroads of deep ecology, Jungian dreamwork, and Buddhist and Daoist cosmology and practice. After studies in Aikidō, Buddhist studies, depth psychology, ecopsychology, and earning a M.A. in Mindfulness-Based Counseling from Naropa University in the mid-90s, he studied for a decade with an eclectic, reclusive Zen (Chan)/Pure Land Buddhist teacher who wove together zazen (meditation practice), shinrin-yoku ("forest bathing", contemplative nature walking), and poetry as a form of Dharma art. Since his teacher's death in 2007, Saizan (Japanese: 西山, "Western Mountain") has continued writing poetry, studying regional ecology, making annual mountain pilgrimages, and meditating on the lives and works of other hermit-poets. The School of Soft-Attention is his first book of poetry. His other poetry and writing can be found at: www.purelandpoetry.com
Honorable Mentions:
Bluebird by James Crews
Morning Walk by Michael Keating
Hopiate by Monique Gagnon German
Orchard Gospel, Boney Psalms by Mark Hart
We Turn the Stars to Water by Brett Molé
Call & Response by Wendy Brown-Baez
Preliminary Visions by Karina Lutz
All the Understory an Altar by Emily Stoddard
Look for The School of Soft-Attention on September 18, 2018.