Lost in the hustle and bustle of our daily tasks, it is hard to maintain focus on the bigger picture. From my desk here in the Homebound Publications office, I wade through a daily flood of emails, orders, submissions, invoices, manuscripts, media kits, mock-ups, and event queries…the office is always humming and the days are always full. As we approach the end of the year, I take time to remember one very important thing: While buried in daily chores, one must pause to appreciate the greater thing you're actions are building. I had the opportunity to do just that when I sat down to gather the accomplishments of 2015 for this year-in-retrospect post. It started off as just another item on my to do list, but ultimately became a reminder that all the little tasks add up to something powerful in the end.
—L.M. Browning
Founder of Homebound Publications
Homebound Publications: A Year in Retrospect
Expansion: The high point of 2015 came in late May when we expanded the press three-fold, announcing the launch of our new divisions Owl House Books (children's titles) and Homebound Publications Audio (audiobooks) as well as our merger with our sibling house Hiraeth Press. This was by far the largest expansion since the press' founding in 2011.
Board of Directors: At the same time we unveiled our expansion, we also founded a board of advisers to guide the future of Homebound Publications. Among the circle are:
L.M. Browning

Award-winning Author and Founder of Homebound Publications and Owl House Books

Jason Kirkey

Award-winning author and Founder of Hiraeth Press

Jennifer MacCormack,

Associate Editor for Hiraeth Press' Written River; also a poet and research psychologist

J.K. McDowell
Theodore Richards

Award-winning author and Founder of The Chicago Wisdom Project

Francesca G. Varela

Award-winning author and environmentalist
Awards: As we released our 2015 titles, we had the joy of seeing many titles from our 2014 publication year to go on to win awards. To Live in Paradise: A Memoir of Dreams Found and Dreams Lost in the Heart of Africa by Cindi McVey swept through the Indie award circuit like a storm. This debut memoir was named a Finalist in the Reader's View Choice Awards (winning in the Global Category with an Honorable Mention in the Memoir/Biography category). In addition, To Live in Paradise also went on to win Gold in the 2015 Independent Publisher Book Awards' for best Multicultural non-fiction and caped off the winning streak by being named a Finalist in both the Next Generation Indie Book Awards and 2015 Eric Hoffer Book Awards! We then watched as the youngest author in Homebound Publications' circle, Francesca G. Valera, went on to win in the 2014 Moonbeam Children's Book Awards for her debut novel Call of the Sun Child, it received the bronze medal in the Best First Book category! Adding to this honor, Call of the Sun Child was recently named a Finalist in the 2015 Next Generation Indie Book Awards! We concluded the year with one of our greatest honors to date when Airstream by Audrey Henderson was shortlisted for the Saltire Literary Awards, arguably the highest literary awards in Scotland.
New Staff and New Authors: In the autumn, we welcomed a new staff member Amy Nawrocki as the Poetry Editor for The Wayfarer and promoted Eric D. Lehman to Associate Editor of The Wayfarer. Widening our creative circle, we also signed 6 new authors for the 2016-2017 publication year including: Linda Flaherty Haltmaier, Mary Blair Petiet, Joseph Little, Iris Graville, James Smith, and Elizabeth Slayton.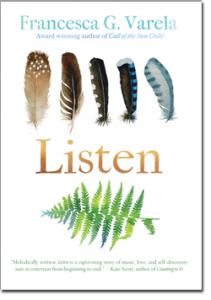 Looking Ahead to 2016: As the year concludes, the entire staff looks ahead to 2016 with anticipation. 2016 will mark Homebound Publications' 5th anniversary and Hiraeth Press' 10th anniversary. To honor our milestones, we are kicking off a year of celebration! Look for giveaways, sales, special interviews with past and present authors, and much more! You can preview Homebound Publications' spring titles here. We have offerings from Gunilla Norris, L.M. Browning, Francesca G. Varela, Gail Collins-Ranadive and Linda Flaherty Haltmaier!
Founded in Connecticut in 2011 by Leslie M. Browning, Homebound Publications is one of the rising independent publishers in the country. Collectively, through our imprints, we publish between fifteen to twenty books each year, we have almost seventy-five titles in print distributed worldwide. Over the years, our authors have received dozens of awards including: Foreword Review Book of the Year, Nautilus Book Award, Benjamin Franklin Book Awards, and have been nominated for the Saltire Literary Awards. Highly respected with bookstores, readers, and authors alike, Homebound Publications has a proven reputation for quality, originality, and integrity. We are a small press with big ideas. As an independent publisher we strive to ensure, "That the mainstream is not the only stream." It is our intention at Homebound Publications to preserve contemplative storytelling.
A Look Back at the Releases of 2015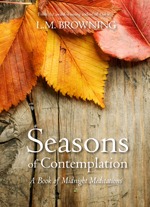 Seasons of Contemplation: A Book of Midnight Meditations by L.M. Browning
In Seasons of Contemplation, Browning offers the reader humble yet impacting meditations on the topics of religion, connection, mindfulness, ecology, the spiritual journey, and the perils of modern culture. The ruminations gathered within these pages provide simple insights that help bring sense to the chaos and hustle of our daily life.  Direct and unpretentious, Browning once again reminds us that "Becoming aware of the dearness in what might otherwise be regarded as mundane is the ultimate form of insight."
Slices of Life: A Storyteller's Diary by Ann Nyberg
Ann Nyberg is WTNH-TV's longest-serving Anchor/Reporter in station history. Ann anchors the 6 and 10 o'clock nightly newscasts. She has been a storyteller her entire life, it all started with a diary her mother gave her for Christmas when she was just 8 years old, and the rest is history. In her debut book, Slices of Life, Ann pulls pages from that diary to share with you; reflecting on her childhood, life lessons, and the importance of living each day to the fullest.
Postcards from the Highway of Life
by Garrison Leykam
With a Foreword by Pat Simmons, Founder of the Doobie Brothers
"Garrison Leykam in his wonderful and erudite Postcards from the Highway of Life has done a beautiful capturing of America the Beautiful.  His work demonstrates how this country at that time produced the Greatest Generation…." —Ed Asner, Actor and winner of seven Emmy Awards

Logos: A Novel of Christianity's Origin by John Neelemen
"First-time author Neeleman has pulled off a staggeringly impressive feat: a rigorously researched historical novel that carries its scholarliness lightly and grips the reader with personal drama. . . . Neeleman depicts the ensuing drama with a powerful prose that evokes the spirit of the time without devolving into historically archaic vernacular. . . [A] stirring account of a historically significant time and a deep comment on the nature of Scripture itself." Read more» —Kirkus Reviews
The Foundation of Summer
New England Stories by Eric D. Lehman
A scholar forges a masterpiece, a drug dealer solves a mystery, two trackers chase each other through the space between the suburbs. Join the fanatics, impostors, murderers and fools who inhabit Eric D. Lehman's The Foundation of Summer, as they search New England for a season of transcendence.
Reconnaissance
Poems by Amy Nawrocki
In her latest collection, Amy Nawrocki plays voyeur and thief, surveying canvases and investigating bookshelves, searching for creativity's origins and exploring the nature of inspiration. The poems in Reconnaissanceuncover muses between the frayed pages of Byron and Shelley, in Chagall's stained glass, at Oscar Wilde's grave, past the deep bogs of Glencoe, and in the far away snow caps of Mount Fuji. In these insightful and elegant poems, Nawrocki invites us to believe in "the authenticity of first sight." Open the paint box and learn how to stare.
The Strait
Poems by Andrew Jarvis
Finalist for the 2014 Homebound Publications Poetry Prize
The Strait explores sensory experiences gleamed from the natural environment, historic traditions, archaeological findings, and folklore of the Pacific Northwest. Jarvis presents a spiritual and honest landscape rich with images and metaphors that define our place in this beautiful, multicultural world and what it means to be human. The poems move from mystical shores to haunting woodlands, a multifaceted exploration of the imaginary and the real.
The Wayfarer | Spring 2015 Issue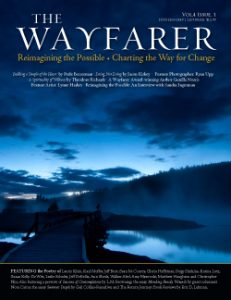 With Feature Articles: Building a Temple of the Heart by Perle Besserman, Doing, Not Doing by Jason Kirkey, Wild Silence by L.M. Browning, A Spirituality of Wildness by Theodore Richards, A Wayfarer: A Profile of award-winning author Gunilla Norris, Reimagining the Possible: An Interview with Sandra Ingerman by L.M. Browning, with Feature Artist: Lynne Harkes and Feature Photographer: Ryan Upp. Featuring the Poetry of Laurie Klein, Kael Moffat, Jeff Burt, Sean M. Conrey, Gloria Heffernan, Paige Simkins, Karina Lutz, Susan Kelly-DeWitt, Leslie Schultz, Jeff DeBellis, Ann Sheils, Walker Abel, Amy Nawrocki, Matthew Haughton and Christopher Nye. Also featuring a preview of Seasons of Contemplation by L.M. Browning; the essay Mending Family Wounds by guest columnist Nora Caron; the essay Summer People by Gail Collins-Ranadive; and The Return Journey: Book Reviews by Eric D. Lehman.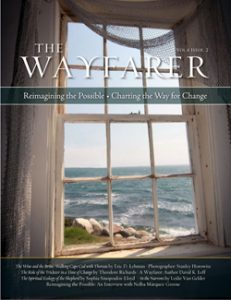 The Wayfarer | Autumn 2015 Edition
Featured in this Issue: The Role of the Trickster in a Time of Change by Theodore Richards, The Sage of Collinsville: An In-depth Profile on Author David K. Leff by Eric D. Lehman, Reimagining the Possible: An Interview with Nelba Márquez-Greene by Staff Writer L.M. Browning. In this interview, Editor L.M. Browning sits down with, Nelba Márquez-Greene, to talk about overcoming hate in the wake of senseless tragedy. Nelba's beloved daughter, Ana Grace, was among those taken in the events at Sandy Hook Elementary School. In the interview, Nelba delves into her family's love-wins philosophy, and reflects on what we can do to prevent further tragedies such as that which took place in Newtown. Feature Photographer: Stanley Horowitz. With the Poetry of Timothy Norton, Amy Nawrocki, Karuna Das, Camille Thomasson and Lance Garland. Also featuring the essays: Anam Cara by Benjamin DeVos, Body Prayer by Mary Petiet, Altruistic Hikingby L.M. Browning, The Spiritual Ecology of the Shepherd by Sophia Sinopoulos-Lloyd, In the Narrows: Lascaux II and the Geography of Hope by Leslie Van Gelder, and The Wine and the Brine: Walking Cape Cod with Thoreau by Eric D. Lehman.