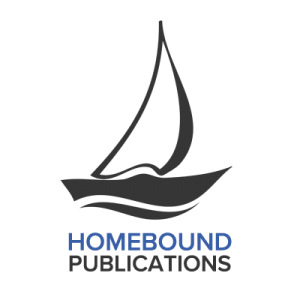 This week Homebound Publications celebrates its 5th anniversary! Founded in Connecticut in 2011 by Leslie M. Browning, Homebound Publications is one of the rising independent publishers in the country. Collectively through our imprints, we publish between fifteen to twenty books each year. Our authors have received dozens of awards, including, Foreword Reviews' Book of the Year, Nautilus Book Award, Benjamin Franklin Book Awards, and Saltire Literary Awards. Highly respected among bookstores, readers, and authors alike, Homebound Publications has a proven devotion to quality, originality, and integrity. At Homebound Publications, we are a small press with big ideas. As an independent publisher, we strive to ensure that the mainstream is not the only stream. It is our intention at Homebound Publications to preserve contemplative storytelling. We publish full-length introspective works of creative non-fiction, essay collections, travel writing, and novels. In all our titles, our intention is to introduce new perspectives that will directly aid humankind in the trials we face at present as a global village.
As we celebrate our 5th anniversary, we wanted to take a moment to share a few milestones with our readers. Creative energy within any art, be it painting, music or writing, is vital to the success of the project. Today we're announcing an expansion to our Board of Advisers. We are adding five new members to our circle who will bring expertise in editing, poetry, music, and environmental sensitivities to our endeavor. Those people are: Gail Collins-Ranadive, David K. Leff, Kelly Kancyr, Eric D. Lehman and Amy Nawrocki. They join the existing Board of L.M. Browning, award-winning author and Founder of Homebound Publications and Owl House Books; Jason Kirkey, award-winning author and Founder of Hiraeth Press; Jennifer MacCormack, Associate Editor for Hiraeth Press' Written River; also a poet and research psychologist; J.K. McDowell, author and artist; Theodore Richards, award-winning author and Founder of The Chicago Wisdom Project; Francesca G. Varela, award-winning author and environmentalist.
For Gail Collins-Ranadive, writing has always been the best way to stay centered and make sense of life's experiences, then share it.  Sometimes this brings forth books, such as when visiting with in-laws in India and tutoring on the Hopi Mesa birthed picture books for children. Her MFA produced Finding the Voice Inside, a book of writing exercises for women.  Years of writing sermons resulted in Light Year, A Seasonal Primer for Spiritual Focus.  Her interim ministry migrations became Nature's Calling, and retirement in Las Vegas inspired Chewing Sand, both Homebound Publications books.  The fifth anniversary Homebound Anthology contains an excerpt from her sabbatical book: Inner Canyon: Where Deep Time Meets Sacred Space.  Currently, she and her partner are involved in the climate movement, both in Las Vegas where they winter and in Denver during the summer.  The working title of that unfolding manuscript is Dinosaur Dreaming.
David K. Leff is an essayist and poet and former deputy commissioner of the Connecticut Department of Environmental Protection. His work focuses on the surprisingly intimate relationship of people to their built and natural environments. His nonfiction book, The Last Undiscovered Place was a Connecticut Book Award finalist. He is the author of three other nonfiction books, Deep Travel, Hidden in Plain Sight and Maple Sugaring: Keeping it Real in New England. His poetry collections are The Price of Water, Depth of Field, Tinker's Damn and Finding the Last Hungry Heart. His work has appeared in the Hartford Courant, The Wayfarer, Appalachia, Yankee, Connecticut Woodlands, Connecticut Coastal, Canoe & Kayak, and The Encyclopedia of New England and elsewhere. David is a trustee of Great Mountain Forest in Norfolk, Connecticut and on the Collections Steering Committee of the Connecticut Historical Society. He has served on the boards of the Riverwood Poetry Series, Connecticut Forest and Park Association, the Connecticut Maple Syrup Producers Association and Audubon Connecticut. He has taught nature poetry at the famed Sunken Garden Poetry Festival and elsewhere. David has been a contest judge for the Connecticut Poetry Society and given poetry readings at venues throughout the state. He has lectured on environmental and historical topics, the craft of writing, and other subjects on college campuses, at conferences, for annual meetings, and at other events. David is the town meeting moderator and town historian in his hometown of Canton, Connecticut where he also served 26 years as a volunteer firefighter and in other civic activities.
Eric D. Lehman teaches literature and creative writing at the University of Bridgeport and his essays, reviews, poems, and stories have been published in dozens of journals and magazines. He is the author of eight history books, including Homegrown Terror: Benedict Arnold and the Burning of New London, and Becoming Tom Thumb: Charles Stratton, P.T. Barnum, and the Dawn of American Celebrity, which won the Henry Russell Hitchcock Award from the Victorian Society of America and was chosen as one of the American Library Association's outstanding university press books of the year. He is also the author of the bestselling travel guide Insiders' Guide to Connecticut, the Pushcart-nominated memoir Afoot in Connecticut: Journeys in Natural History, and the short story collection, The Foundation of Summer.
Amy Nawrocki is a Connecticut native, raised in Newtown and now living in Hamden. She earned a Bachelor's degree from Sarah Lawrence College and a Masters of Fine Arts from the University of Arkansas. She has received numerous honors for her poetry, including awards from the Litchfield Review Poetry Contest, the Codhill Chapbook Competition, The Loft Anthology, Phi Kappa Phi, New Millennium Writings, and the Connecticut Poetry Society. She is the author of five poetry collections: Potato Eaters, Nomad's End, Lune de Miel, Four Blue Eggs andReconnaissance. With her husband, Eric D. Lehman, she wrote A History of Connecticut Wine, A History of Connecticut Food and Literary Connecticut.  She teaches English and Creative Writing at the University of Bridgeport and is mother to two cats, Maple and Django.
At the rebellious age of 8, Kelly Kancyr turned her first instrument—the violin—(her mother's choice) into a guitar, playing it like a distorted Les Paul. Learning in that moment that musical instruments don't have to be played in a traditional way; a philosophy that lies at the heart of her style. After taking a hiatus from music while she attended Quinnipiac College, a chance phone call from a friend inviting her to hangout and listen to a jam session reignited her passion. Working with a borrowed guitar, Kelly spent the next few months teaching herself chords, scales, and progressions. A year later she joined her first band and never looked back. It wasn't long before she was writing and recording original music and performing at venues along the East Coast. Drawn to wide array of genres, Kelly finds she can change musical stylings as easily as she has moved around the world. Johnny Cash, Joni Mitchell and Lucinda Williams, are just some of the influences echoing as undercurrents to her songs. In her vintage folk rhythms and emotionally raw lyrics, you can hear both the wide open spaces of Santa Fe, and the rocky beaches of the east coast. Now 20 years into her career, Kancyr finds herself taking on the role of a mentor. Reflecting, "I find teaching the next generation of young musicians deeply rewarding. I enjoy watching my students begin what I hope will be their lifelong friendship in music." Kelly has performed throughout the United States. Her music has been featured on television stations such as ABC-WTNH, and radio stations such as WNHU and WPKN. She is currently working on her first self-titled album, which she anticipates releasing in 2016. She is the Head of Homebound Publications' Audio Division.
Following in the tradition of City Light Books' Pocket Poets Series, Homebound Publications is pleased to launch Little Bound Books Series: Small Books, Bold Words. Through this series, we intend to release literary works of both fiction and creative nonfiction that carry a punch. At just 5×7 they are the perfect size to throw in your bag or tuck in a pocket and take with you. The first three offerings are Seasons of Contemplation by L.M. Browning, Shadows of Paris by Eric D. Lehman and The Great Re-imagining: Spirituality in an Age of Apocalypse by Theodore Richards (Forthcoming October 2017).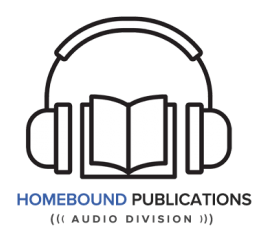 The Homebound Publications Audio Division has 4 releases coming up this year, including Call of the Sun Child and Listen by Francesca G. Varela as well as Chewing Sand and Nature's Calling by Gail Collins-Ranadive. In addition, we are planning to launch a seasonal podcast featuring indie authors, artists, and musicians. Look for the first episode in the New Year. The show will be hosted by Homebound Publications' Founder, L.M. Browning and will be produced by the Head of Homebound Publications' Audio Division Kelly Kancyr. Check back for updates!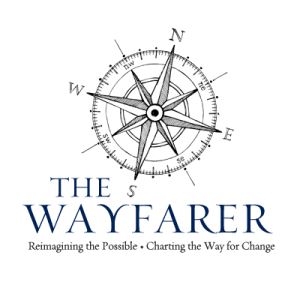 Our biannual magazine, The Wayfarer, has grown to a readership of over 5,000! A landmark to be sure.  Founded in 2012, The Wayfarer has surpassed our wildest dreams. The Wayfarer's mission is to chart the way for change by building and empowering a community of contemplative voices. A wayfarer is a wanderer whose ability to re-imagine the possible provides the compass bearings for those on their way. We seek to release a publication that builds and empowers a community of contemplative voices and serves as an agent for cultural transformation. The journal is released biannually every spring and autumn. We publish a high-quality journal of literature and art that inspires and points the way for visionary-yet-practical change. In each issue, we feature writing, original art and photography. We explore the spiritual progression we are currently experiencing as individuals and a global community.
We want to take this moment to thank the readers. Your unfailing support and inspiring enthusiasm for our titles have made our journey possible. Thank you for 5 amazing years! During that time we published a staggering 70 titles, 15 audiobooks, 50 ebooks, and 15 issues of The Wayfarer! Unbelievable! We can't wait to see what the next 5 years brings!