6 Questions with David K. Leff, author of Tinker's Damn and Finding the Last Hungry Heart
1. What books are on your nightstand?
I'm an omnivore when it comes to reading and there are usually several books on my nightstand that I'm going through simultaneously. At the moment my stack has Braiding Sweetgrass: Indigenous Wisdom, Scientific Knowledge, and the Teachings of Plants by Robin Wall Kimmerer; W.S. Merwin, Collected Poems 1952-1993; Ira Gershwin, Selected Lyrics; Shop Craft as Soul Craft: An Inquiry into the Value of Work by Matthew B. Crawford; Becoming Tom Thumb by Eric D. Lehman; Duppy Conqueror, New and Selected Poems by Kwame Dawes; and The River of the Mother of God and Other Essays by Aldo Leopold.
2. What book are you an evangelist for—what book do you feel that everyone needs to read?
Emerson's Essays. They changed my life as a teenager. They stirred my self consciousness and heightened my awareness of life and its possibilities. Reading Emerson fueled my ambition to become a writer and initiated my fascination with nature.
3.If you could sit down with one author living or dead who would it be and why?
Walt Whitman. Imagine swapping stories with him over a beer in a tavern! His words leap off the page and want to grab me by the hand. Why not listen to some of the tales behind them? Oh, those open roads and democratic vistas!
4.Tell us a little about your own creative process.
I always carry a pen and a small notebook in my pocket. I'd rather leave the house without my trousers than forget my writing tools. Whenever an idea or thought strikes me, or I want to describe a place or a person, I take notes. Later I expand them in a journal I've kept since the late 1970s. My ideas come from my notes and journals. First drafts are a blood letting for me and I often write a "deep outline" by hand before typing the first draft. I enjoy the puzzle-work of editing, finding the right word and reordering the progression of thoughts. Since most of writing is rewriting, I'm lucky.
5.What do you do for fun?
For fun, I like exploring quirky features of our natural and cultural landscape, walking, gardening, theater, art museums, and hanging out in my neighborhood pubs listening to music and chatting with the regulars. All are inspiration for my writing.
6.What are you working on now?
A book on the culture of maple sugaring that uses syrup production as a lens to focus on entrepreneurship, connection to nature, family life, the progress of technology, our uses of history, and other universal elements of American life.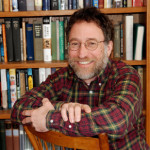 David K. Leff is a freelance writer from Collinsville, Connecticut. His essays, poems and fiction have appeared in newspapers and magazines. He is the author of the nonfiction works, The Last Undiscovered Place, which was a Connecticut Book Award finalist, Deep Travel and Hidden in Plain Sight. He has also penned two volumes of poetry, The Price of Water and Depth of Field, which pairs poems with his own photographs.
Leff is a member of the Hartford Courant Place Board of Contributors and has been a columnist for local weekly newspapers. He is on the board of the Riverwood Poetry Series. He has been a contest judge for the Connecticut Poetry Society and given poetry workshops for the Sunken Garden Poetry Festival and elsewhere. He has lectured about environmental and community planning topics, nature writing and other subjects on college campuses, at conferences, for annual meetings and other events throughout Connecticut and beyond.
Leff has received a number of awards. In 2012 the Connecticut Association of Conservation and Inland Wetland Commissions gave him "a special recognition award" for his environmental advocacy and writing.