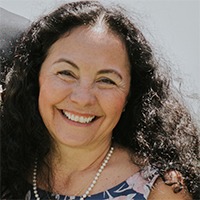 Aimée Medina Carr
Author
Aimée Medina Carr is a fifth-generation Indigenous Southern Colorado native, who lives in northern California in the foothills of the Sierra Nevada Mountains with her husband, two grown sons, two cats, and a Labradoodle.
She worked for ten years in film and television production. Her debut novel River of Love received Honorable Mention for the Landmark Prize for Fiction Award given by Homebound Publications in 2018.
Indigenous peoples' have survived by storytelling-a form of resistance. We're the ancestors of an age to come-a collective spirit through the centuries that work to make a difference, every generation has to move the boulder of good forward. If we don't tell our stories, who will?
Que Viva las Palabras!
You can visit Aimée at aimeemedinacarr.com.