Our Autumn and Winter 2016 Offerings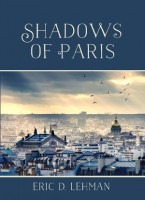 In the latest offering from our Little Bound Books series, Eric D Lehman takes us along the streets of Paris in the literary romance Shadows of Paris. When William Byrnes takes a teaching job at a private school in the Marais, he thinks he's escaping his sins. He sentences himself to winter afternoons under the vaulted ceilings of Notre Dame and to rice for dinner, while the City of Light goes unnoticed. Then the pretentious Monsieur Cygne gives him a list of French literature and the address of a bookstore, where he finds fellow ex-pat Lucy Navarre, with the gray eyes of a goddess, a cheating husband, and a mysterious past. Can the two exiles find redemption in the shadows of Paris? Or will they miss their chance?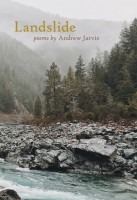 To quote Shelby Stephenson, Poet Laureate of North Carolina "Landslide, commits now and ever to a future where ruins—the human predicament—might squish in bogs until waterways bear melons and dead seabirds revive sacredness, the bottom and top of the same landscape and slide, without distraction of cliché. Landslide is a wonderful read—lyrical as the miracle of waking up alive every morning."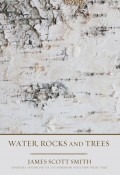 In his debut collection, Water, Rocks and Trees James Scott Smith finds the cross-section of interior and natural landscape. To quote Catherine Abbey Hodges, author of Instead of Sadness, "Intimate and elemental, rooted in earth, sky and a mystic wisdom, the poems in James Scott Smith's Water, Rocks and Trees are 'hymns of / becoming.' Each is the 'old soul' of the book's first poem, the work of a gracious and trusty guide, observant, nimble, never didactic, ever an acolyte of the infinite."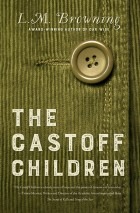 In her first new fiction offering in five years, award-winning author L.M. Browning takes us back to 19th century Boston in her Dickenesque tale, The Castoff Children. The year is 1850. The Revolutionary War has long since come to an end and the industrial revolution is beginning to build steam, overturning the old ways of home and hearth as it gains momentum. In a desperate hour, in the back alleys of Boston, a group of twelve castoff children come together to care for each other. Plagued by the unanswered questions surrounding their past and grief for loved ones lost, the children attempt to come to terms with the bitter truths that have defined their life thus far. Feeling forsaken, faced with prejudice, hostile gangs and in the hardest winter on record, the children find themselves on the ragged edge. Until a series of mysterious events begin taking place, making them feel that they are not as alone and helpless as they might have thought. Separated from his friends during a week of successive blizzards, Joseph—the fourteen-year-old boy at the head of this family of outcasts—becomes snowbound in a condemned building while searching for one missing among their number. It is during his days beset in the basement of this building that Joseph—starved and feverish—experiences a vision of another life lived upon a rolling green land, spurring him to do something he has not done in a long time: believe that life can be more than mere survival. These surreal events culminating in the arrival of a good-hearted stranger who, while wounded himself by injustice and loss, brings renewed hope to these children who have dreamed of being loved.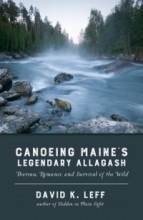 David K. Leff follows in the footsteps of Thoreau in the memoir Canoeing Maine's Legendary Allagash: Thoreau, Romance, and Survival of the Wild. Within its pages, you'll meet Henry David Thoreau, U.S. Supreme Court Justice William O. Douglas, and other intrepid explorers as you travel northern Maine's rugged woods and waters.  In a wild country of ledge and trees that stubbornly resists encroaching civilization, find a young couple padding through the trials, triumphs, and sheer mental and physical exhaustion of wilderness travel severely testing their ability to get along and even complete the trip.  Fill your ears with roaring rapids and yodeling loons.  Smell pungent spruce and dank swamps.  Encounter moose and majestic sunrises cloaked in morning mist.  A few pages, and you will find yourself deep in the evergreen forest.
In his follow-up to Saving the Farm, James T. Powers offers Seeing the Past:  Stories on the Trail of a Yankee Millwright. Milo Todd was not content with his future lot in life.  Having inherited his family gristmill in the tiny village of Northford, he lived at a time of dynamic economic change during the latter half of the 19th Century and spent his life determined to be part of it.  The quest to do so would bring Todd on a journey across Connecticut as he sought his place in that rapidly transforming world. The historical landscape created in following Milo's journey takes us from a forgotten Native village on the shore of Long Island Sound at the dawn of the 17th Century to Hartford, a frenetic and bustling hub of 19th Century New England capitalism.  In the process, that landscape presents a panoramic look at our collective past that illustrates who we were as a people and thus who we are today.  By exploring Todd's odyssey as well as stories and episodes from the times and places in which he and his family lived, Seeing the Past vividly brings the past to life and connects us with  the often forgotten shadows of our shared history.  In doing so, we gain a better understanding of how, through time and place, in seeing the past, we see ourselves.
Elizabeth Slayton debuts over at our youth imprint Owl House Books with her illustrated book, Kodah and Me, a story of a child's longing for companionship, belonging and guidance.
~
All of our autumn titles are now available in our bookstore. Look for each title in hardcover, paperback and ebook on Amazon, B&N, Indiebound.org and wherever books are sold.