Recently Coastal Connecticut Magazine named the "7 People to Watch"—a list of 7 rising names in New England that we should all be on the watch for. The list includes opera singers, activists, entrepreneurs, and our own Founder and Senior Project Manager L.M. Browning, author of six titles including the award-winning books, Oak Wise and Fleeting Moments of Fierce Clarity: Journal of a New England Poet! | Read the issue online free >>
 About: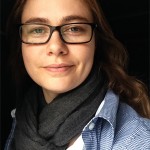 L.M. (Leslie M.) Browning grew up in a small fishing village in Connecticut. A longtime student of religion, nature, art, and philosophy these themes permeate her work. In 2010, she wrote a three-title contemplative poetry series: Ruminations at Twilight, Oak Wise, and The Barren Plain. These three books went on to garner several accolades including a total of 3 pushcart-prize nominations and the Nautilus Gold Medal for Poetry in 2013, which has been given to visionary writers such as Deepak Chopra, Thich Nhat Hanh, and His Holiness the Dalai Lama. Balancing her passion for writing with her love of education and publishing, Browning is a graduate of the University of London and a Fellow with the League of Conservationist Writers. She is partner at Hiraeth Press; Co-Founder of Written River: A Journal of Eco-Poetics as well as Founder and Executive Editor of The Wayfarer: A Journal of Contemplative Literature. In 2011, Browning opened Homebound Publications—a rising independent publishing house based in New England. Her title, Fleeting Moments of Fierce Clarity: Journal of a New England Poet, was named a finalist in the Next Generation Indie Book Awards (Best Regional Non-fiction). The book is a combination journal and poetry collection following her daily contemplative life and travels in New England, from the solitude of her home along the shore of Connecticut, to the rushing city streets of Boston, to the tall-pine landscape of Arcadia Park in Rhode Island, to the quiet edges of Walden Pond. She currently divides her time between her home in southeastern Connecticut and her work in Boston. Her next poetry collection, Vagabonds and Sundries: Poetic Remnants of Lives Past, is now available.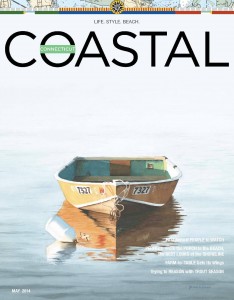 Learn more about Coastal Connecticut Magazine and were you can pick up your copy at their website: www.coastalctmag.com or follow them on Facebook here.