How I Found the Last Hungry Heart
Part 2 – Better for Verse
What is a novel in verse?  It's often the first and certainly the most commonly asked question about Finding the Last Hungry Heart.
Here's the easy answer.  A novel in verse is a long fictional story with characters and a plot, like a novel, but written in poetic form.  Still, that doesn't fully explain the unique synergies of joining the novelistic and poetic worlds that I discovered as I wrote.  It also doesn't completely address the perplexity of most potential readers who have long kept fiction and poetry in separate categories, both in their minds and on the shelves of their libraries.  Think of the Iliad and the Odyssey, I often say.  They were the original novels, written as poetry to rhythmically engage audiences since in ancient times most people encountered the stories orally and not on the page.
The manuscript that became Finding the Last Hungry Heart had dogged me for more than three decades.  I was close to taking it to the recycling bin at my local transfer station as I had with a sprawling 300 page community saga novel I'd written in my 30s.  One afternoon, while toying with a series of haiku I was writing about the nearby Farmington River, I got up from my work table and fussed with some papers and books while my mind wandered—a typical habit of mine.  Under some old files was the battered manuscript.  Perhaps it was my poetic mood or a way to take out my frustration on the long dormant novel, but I started putting the first couple paragraphs into poetry.  Something clicked.  Words flowed.
With some trepidation, I came back to the novel a few days later.  I'd never written a poem longer than a few pages.  The idea of a whole novel as poetry seemed a bit weird.  But when I sat down to write, or rather rewrite, the quick stream of words was almost frightening.  I became so transfixed that I didn't stop until a whole chapter read as poetry.  It would need more polishing, but the writing was energized in a way the prose never had been.  It was the same story, but I felt as if I'd gone from a two dimensional image to something live and tangible.  Still, I didn't know what to make of my discovery.  I was afraid of decades more frustration with the manuscript.  I didn't even know what to call it.  Inspiration and courage came from an unexpected source.
I poured my fears out to my wife, Mary.  What was I going to do with this strange beast of a book?  The newest novel in verse I could remember was Benet's John Brown's Body, published in 1928.  Who was going to read such a thing today?  Mary knew exactly what to do.  She started bringing home books from the local public library where she works in the children's room.  Novels in verse were common in children's chapter book literature.  Young readers were drawn to them, she told me.  They were less busy on the page than a prose work, and the rhythm seemed to engage young readers.  Even more important to me, the subject matter of these books was not at all old fashioned.  They were about death, sibling rivalry, the trials of new immigrants.
Over the next few months, I sat on my porch reading children's fiction written in poetry.  It led to discovery of contemporary adult novels in verse like Brad Leithauser's Darlington's Fall (2002) and Ros Barber's The Marlowe Papers (2013).  Finally, I felt cleared for take-off.  When I sat down to write, words began to fly.
Poetic form allowed me to give more urgency to the words by use of a throbbing beat, hopefully urging the reader along.  It enabled me to say more with less, tell by implication rather than explication.  The story unfolded in a leaner way more suitable to an age that craves shorter and shorter writing that gets to the heart of things more quickly.  It looked more accessible on the page, just as I had found with the children's books.
I also uncovered alchemy between form and subject.  I wasn't merely translating the previous work into verse.  Poetry transformed the story with more fully realized characters and a more compelling plot.  Poetry's power seemed to best convey the ineffable spirit the 1960s with its roiling politics, revolutionary music, and rapid cultural change.  It better captured the kinetic cross-country hitchhiking trip that plays a significant role in the tale.  Finally, soaring poetic imagination appeared most suited to describing the story's contemporary teens who are fascinated by that decade of turmoil.
Poetry enabled me to find that last hungry heart.  It propelled the story with a pulsating cadence and mythic crescendo giving added power to the people and places described.  What seemed impossible in prose, happened in poetry.
In a work of fiction based on real experience, how much actually happened and what emerges from imagination?  Read the next installment of "How I found the Last Hungry Heart."
Finding the Last Hungry Heart is now available on Amazon, B&N, and in your local indie bookstore. 
*The Kindle Edition of both Tinker's Damn and Finding the Last Hungry Heart are now on sale!
---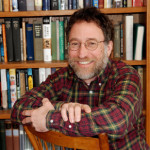 David K. Leff is a freelance writer from Collinsville, Connecticut. His essays, poems and fiction have appeared in newspapers and magazines. He is the author of the nonfiction works, The Last Undiscovered Place, which was a Connecticut Book Award finalist, Deep Travel and Hidden in Plain Sight. He has also penned three volumes of poetry, The Price of Water, Depth of Field, and Tinker's Damn. His latest book Finding the Last Hungry Heart is now available.
Leff is a member of the Hartford Courant Place Board of Contributors and has been a columnist for local weekly newspapers. He is on the board of the Riverwood Poetry Series. He has been a contest judge for the Connecticut Poetry Society and given poetry workshops for the Sunken Garden Poetry Festival and elsewhere. He has lectured about environmental and community planning topics, nature writing and other subjects on college campuses, at conferences, for annual meetings and other events throughout Connecticut and beyond.
Leff has received a number of awards. In 2012 the Connecticut Association of Conservation and Inland Wetland Commissions gave him "a special recognition award" for his environmental advocacy and writing.