Iris Graville has lived in Washington State for four decades, after childhood and early adulthood in Chicago and small towns in Southern Illinois and Indiana. A long-time Quaker, an environmental and anti-racism activist, and a retired nurse, Iris believes everyone has a story to tell. She's the author of two collections of profiles—Hands at Work and BOUNTY: Lopez Island Farmers, Food, and Community. Her memoir, Hiking Naked, was a 2019 recipient of a Nautilus Award. 
Iris holds a Master of Nursing degree from the University of Washington; she focused most of her nursing career in public health. She also pursued her early love of writing, and in 2015, Iris earned a Master of Fine Arts in Creative Writing from the Northwest Institute of Literary Arts. 
Her writing has appeared in journals and anthologies, and she's been nominated for a Pushcart Prize. She's also publisher of Sharkreef Literary Magazine, a staff writer for The Wayfarer Magazine, and a Homebound Publications Advisory Board member.
In 2018, Iris was named the first Writer-in-Residence for the Washington State Ferries. Sometimes you'll still find her writing on the Interisland ferry as the vessel courses among the San Juan Islands. 
Since 1996, Iris and her husband, a retired sign language interpreter, have lived on traditional Coast Salish lands, now called Lopez Island, Washington. They tend a large garden, ride bicycles, and walk the trails and beaches surrounding their home. They have two grown children and a grandchild.
Learn more at irisgraville.com.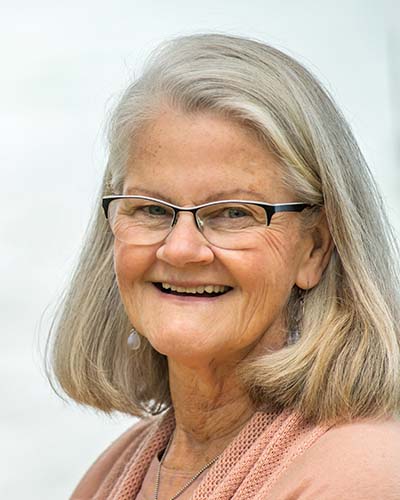 pre-order now
writer in a life vest
978-1953340481 |  Trade paperback | 200pp | List: $18.95
This offering is a pre-order. It will be released March 22, 2022
After nearly thirty years living in the Salish Sea's San Juan Archipelago, Iris Graville felt compelled to write about the threats to its interwoven lattice of beauty, wildness, fragility, and relationship. In 2018-19, Graville served as the Washington State Ferries' (WSF) first Writer-in-Residence on the "Interisland" route, traveling only among Lopez, Shaw, San Juan, and Orcas islands. As a result, this storytelling lover of the Salish Sea presents Writer in a Life Vest, thirty-six essays that explore climate change and endangered Southern Resident Killer Whales, while leading readers to ask questions and find resilience, inspiration, and hope.
_______________________
Available in Paperback and ebook.
*Receive 20% off when you purchase in our store
+ Free shipping on orders over $40.00 with coupon code: INDIESTRONG
Advance Praise for Writer in a Life Vest
In Writer in a Life Vest, Iris Graville pulls out all the stops to immerse us in the magnificent Salish Sea—and the crises of our time—with creativity, integrity, and grace. She jams with ukuleles, imagines conversations with Rachel Carson, writes vows of commitment, admires orcas and grieves them, and ultimately insists on hope. Equal parts wonder and urgency, Writer in a Life Vest is nature writing at its best.
—Ana Maria Spagna, author of Uplake: Restless Essays of Coming and Going and Reclaimers 
Heartfelt ruminations, playful humor, ecology, and humanity all intermingle in lyrical prose as unique and engaging as creatures in a tide pool. Iris Graville is so much more than a self-named "storytelling lover of the Salish Sea." This collection is an intimate investigation not from a dreamy-minded tourist, visiting journalist, or research scientist, but a writer-in-residence—by which I mean not just her brief writing residency on the Washington State Ferry system, but her decades-long residency on her island home, a writer deeply rooted in multiple dimensions of her ecosystem: above, below, and on the Salish Sea.  
—Heather Durham, author of Wolf Tree and Going Feral
Writing residencies take myriad forms, and leave it to intrepid Lopez Island writer Iris Graville to be the first writer-in-residence on the Washington State Ferries. Her linked essays are as varied in shape as the San Juan Islands she cruised past onboard the MV Tillikum for a year. Lists, songs, vows, imagined conversations, and other innovative forms are woven together by Graville's fierce love for the Salish Sea and all its inhabitants. This timely collection offers sobering facts and grounds for hope in equal measure, underscored by a sense of urgency—"because what we do—or don't do—now will be an inheritance for all time." Like the ferry, these essays leave a powerful wake. 
—Holly J. Hughes, author of Hold Fast and Passings, winner of an American Book Award 
Where does the energy in nature writing lie? In experimental form and technique, in new stories well told, in honest accounts of what it is to be a conscious and conscientious dweller on beautiful planet Earth. This book. Whether it be a postcard from orcas, an imagined conversation with Greta Thunberg, or nine ways to write from a ferry, Graville will capture your imagination and your beating heart. Along with other compelling voices today, she is asking us to see the world anew, thus seeing solutions and hope anew. I love this book! 
—Laura Pritchett, PEN USA Award winner; Director of the MFA in Nature Writing, Western Colorado University
"Part personal reflection, part insightful commentary, all beautifully written … Graville's essays foster a sense of place filled with wonder and hope—key ingredients for taking better care of the Salish Sea and all of us who depend on it."
—Joseph K. Gaydos, Co-Author of the "The Salish Sea: Jewel of the Pacific Northwest" and "Explore the Salish Sea"
Witty, creative, insightful, and evocative, Writer in a Life Vest is passionate paean to the Salish Sea, ferry riding, and the creatures and people that inhabit this beautiful body of water. As the state's first writer-in-residence on a ferry, Iris Graville opens our eyes and hearts to the importance of caring for, paying attention to, and protecting the places we love. 
—David B. Williams, author of Homewaters: A Human and Natural History of Puget Sound
The Salish Sea comes alive in this inspired collection of essays written by Iris Graville, who takes us on her journey through the San Juan Islands. Creatively woven together, we learn from these essays about the petition for a name change for the Salish Sea, and we discover the plight and the profound beauty of the Southern Resident Orcas. Most importantly, through Graville's poetry and narrative rhythm, we hear the alarm bell for each of us to take immediate action in today's climate crisis.  
 —Kip Robinson Greenthal, author of Shoal Water
When a landscape makes a truth-claim on a human, blessed is s/he who hears, and heeds, it. In Iris Graville, the Salish Sea found a "good and faithful servant" who devoted her time and talent to becoming the eyes, ears, and voice of the sea and its inhabitants. Through her imagination and writing skills, Graville succeeds in sharing both information and inspiration while bravely bearing witness on behalf of a beloved landscape. And we readers are the richer, and wiser, for it.  
—Gail Collins-Ranadive, author of Dinosaur Dreaming: Our Climate Moment
Mariners know the importance of safety at sea. We equip our vessels with emergency gear and watch our ship's instruments for hazards to navigation. In Writer in a Life Vest, Iris Graville alerts us to the dangers that threaten the safety of the sea itself. Every essay deepens our knowledge and love of these inland waters. Her words sound out a Mayday call to immediately begin a rescue of the Salish Sea. 
—Migael Scherer, author A Cruising Guide to Puget Sound
Graville writes through prose and poetry specifically of the Southern Resident orcas of the Salish Sea of Washington and British Columbia, but more generally of the climate crisis and how our actions today will affect all beings well into the future. Writer in a Life Vest is filled with wonder, tolerance, and sometimes brutal honesty, and peopled with the likes of Sylvia Earl, Greta Thunberg, and Rachel Carson. It stands as an ode on a ferry; a love song for the Salish Sea and all its inhabitants; and a carefully researched, heartfelt, deftly-written, and convincing plea to change what we can while we can.  
—Gene Helfman, author of Beyond the Human Realm
Knocked off her feet after twenty years in public health nursing, Iris Graville quit her job and convinced her husband and their thirteen-year-old twin son and daughter to move to Stehekin, a remote mountain village in Washington State's North Cascades. They sought adventure; she yearned for the quiet and respite of this community of eighty-five residents accessible only by boat, float plane, or hiking.
Stehekin means "the way through," and Hiking Naked chronicles Graville's journey through questions about work and calling as well as how she coped with ordering groceries by mail, black bears outside her kitchen window, a forest fire that threatened the valley, and a flood that left her and her family stranded for three days. Ultimately, in the solitude bestowed by pines, firs, and mountain trails, she regained her spiritual footing and found her own "way through."
This memoir of "seeking, not escaping" speaks to the hearts of those longing to be free from modern constraints―work, money, ambition, stress of all sorts―to find their bliss, wherever it might be. For Graville, in 1993, that means listening to the urgings of her heart and leaving her job as a public health nurse in Bellingham, WA, and moving her family to Stehekin, a remote village near North Cascades National Park. What resonates throughout is her deep connection to Quakerism; here a gentle, quiet spirituality that encourages places and periods of silence rather than imposing rigid external demands. As her husband and children agree to this experiment, over the two years, all come in their own way to say, "I thought I knew about powerlessness," only to find that the rigors of living life simply require letting go of much more than they ever could have imagined. Graville concludes that "Far from feeling deprived, we found over and over again the riches of attending to what's truly important." VERDICT: Reading this expressive and beautifully written memoir is to experience one's own quest toward self-discovery.
—Library Journal, *Starred Review!
"For anyone yearning to change the way they live and work, Hiking Naked offers one woman's experience of following God's guidance and her own deepest wisdom, even in the midst of uncertainty and loss."

—Eileen Flanagan, author of Renewable: One Woman's Search for Simplicity, Faithfulness, and Hope
Readers can order books directly from Homebound Publications & Divisions online where we have the never-ending sale. You can always save 20% on your entire order coupon code: INDIESTRONG  + free shipping on orders over $40 with .
Retailer? All Homebound Publications titles are distributed by Publisher's Group West, and are available through wholesalers such as Ingram and Baker & Taylor.
Your donations will be placed towards expanding the number of titles we are able to accept each year, giving a voice to the countless independent thinkers currently neglected by the mainstream media. Now, more than ever, your support is appreciated. 
LEARN MORE ABOUT THE GIFTS YOU GET FOR GIVING
info ‹at› homeboundpublications.com
Postal Box 1442, Pawcatuck, CT 06379-1442
Passionate about independent storytellers? 

Join the circle.

Reach out to us . . . Send an email. (GASP) Pen a letter. Reach out to an authors. Ask a question. Tell us your story . . . Donate toward our future (if you are so inclined) . . . Just reach out to us. We are a community, not a company and you are a part of that community.