Founded in Connecticut in 2011 by Leslie M. Browning, Homebound Publications is one of the rising independent publishers in the country. Collectively through our imprints, we publish between fifteen to twenty books each year, we have almost seventy-five titles distributed worldwide. Over the years, our authors have received dozens of awards, including, Foreword Reviews' Book of the Year, Nautilus Book Award, Benjamin Franklin Book Awards, and Saltire Literary Awards. Highly respected among bookstores, readers, and authors alike, Homebound Publications has a proven devotion to quality, originality, and integrity.
At Homebound Publications, we are a small press with big ideas. As an independent publisher, we strive to ensure that the mainstream is not the only stream. It is our intention at Homebound Publications to preserve contemplative storytelling. We publish full-length introspective works of creative non-fiction, essay collections, travel writing, and novels. In all our titles, our intention is to introduce new perspectives that will directly aid humankind in the trials we face at present as a global village.
Our Business Philosophy: We value authenticity and fresh ideas. From the submissions process where we choose our projects right down to the crafting of each finished book, our intention is to produce an experience that will change the lives of our readers.
Our Environmental Responsibility: Homebound Publications greatly values the natural environment and invests in environmental conservation. Our books are printed on paper with chain of custody certification from the Forest Stewardship Council, Sustainable Forestry Initiative, and the Program for the Endorsement of Forest Certification.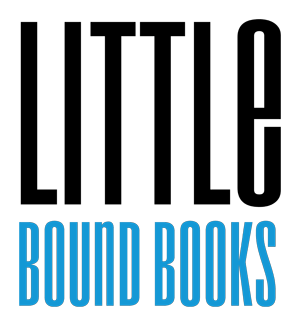 Homebound Publications is pleased to announce the launch of the Little Bound Books Essay Series: Personal. Poignant. Powerful. As we expand our newest imprint, Little Bound Books, we have decided to release a series of small 4 x 6 books of contained personal essays (8000 – 9000 words). The content for this series is meant to be short but impactful. Think: Emerson's On Nature or Self-Reliance; Thoreau's Civil Disobedience, Barry Lopez's Sliver of Sky, Annie Dillards' Total Eclipse or Notes of a Native Son by James Baldwin—it is this honesty, grit, and intelligence to which we aspire. These small book offerings will become a cornerstone of Homebound Publications within the next two years.  The short form and affordable price suit the shrinking free time in which we have to read. Any books within the Little Bound Books Essay Series can easily be finished in a sitting. They are digestible yet impactful and can be offered to our readers at the affordable price of $12.00 per book. As the collection grows, we plan to offer the books in a box sets according to theme.
Hiraeth Press has been publishing since 2006 with a focus on environmental literature. We primarily publish nonfiction books exploring themes of conservation, rewilding, place-based narratives, natural history, and contemplative ecology. We accept submissions that range from meditations on nature to well-researched yet accessible nonfiction titles. Broadly, we are interested in books that bring together science and poetry, bridging the gap between knowing the earth and knowing the self.
Poetry is the language of the earth. This includes not only poems but the slow flap of a heron's wings across the sky, the lightning of its beak hunting in the shallow water; autumn leaves and the smooth course of water over stones and gravel. These, as much as poems, communicate the being and meaning of things. We strive to produce works of poetry, whether they are actual poems or nonfiction. We are passionate about poetry as a means of returning the human voice to the chorus of the wild.
The Welsh word hiraeth (pronounced here-eyeth) encapsulates the spirit by which we strive and that the books we publish hope to inspire.  A direct translation of the word might be something like an intense longing for one's homeland. Here at Hiraeth Press we believe that our collective human homeland is the still-wild places of the earth.
Learn More at: www.hiraethpress.com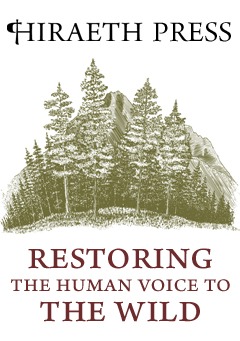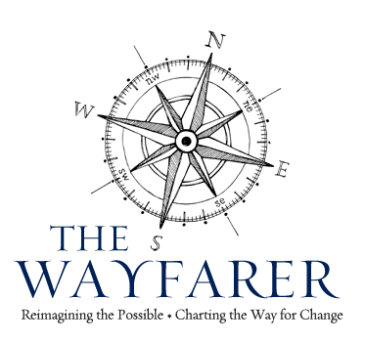 The Wayfarer is the literary magazine of Homebound Publications. The journal is released biannually every spring and autumn. We publish a high-quality journal of literature and art that inspires and points the way for visionary-yet-practical change. In each issue, we feature writing, original art and photography. We explore the spiritual progression we are currently experiencing as individuals and a global community. A wayfarer is a wanderer whose ability to re-imagine the possible provides the compass bearings for those on their way. The Wayfarer's mission is to chart the way for change by building and empowering a community of contemplative voices. We seek to release a publication that builds and empowers a community of contemplative voices and serves as an agent for cultural transformation.
Owl House Books is an imprint of Homebound Publications specializing in both trade and YA genre fiction (science fiction, fantasy, mystery, and thriller.) Myth and mystery have haunted and shaped us since the dawn of language, giving wing and fleshy form to the archetypes of our imagination. As our past was spent around the fire listening to myths and the sounds of the night, so were our childhoods spent getting lost in the tangled branches of fables. Through our titles, we hope to return to these storytelling roots.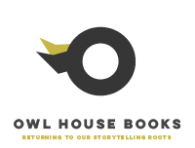 Founded in 2014, Navigator Graphics is a book design and publishing consulting firm run by authors for authors. With over 15 years in graphic design and publishing, we are well-versed in everything the independent author needs to take their project from final draft to finished book.
The publishing industry is an evolving industry. Self-publishing doesn't hold the stigma it once did and deciding to take an independent route is often the best choice for many projects. Unlike the traditional publishing track where authors lose creative control over their books, sign over the majority of the profits to the publisher and lose the copyright, Navigator Graphics assist the indie author in bringing their book to fruition as envisioned while keeping the rights and, most importantly, the profits from the years of work invested. We will design your book and guide you in choosing the best printing platform for you. Learn more