We are pleased to introduce to you Powers of Influence, the debut novel of author Jordan Arey. Powers of Influence will be Homebound Publications' holiday offering. It will be released November 25th!
About the Book: When John wakes on the shores of Caprecia, he realizes that something is terribly wrong. Having been discovered and awoken by kind and caring strangers, he comes to find that not only is he nearly paralyzed and unable to talk, but his memory has failed him as well.
"A sense of near panic started to well inside of me. I began to feel helpless in my motionless and speechless state and, if this wasn't enough to cause desperation, the next realization was. Despite the two unfortunate facts that were presently causing such anxiety in my heart, there was an additional reality that struck me as far more unsettling. It was at that moment that I realized I had no idea where I was. Far worse than this was that I wasn't even sure of my own name. I couldn't picture in my mind any event except what I had just seen, and I soon came to find that I had no recollection of anything at all."
Eventually overcoming the phenomenon that left him physically impaired, John learns from those who take him in that he isn't alone in his strange circumstances. Confronted with the truth that everyone around him is as lost as he is, John strives to regain his identity and the connection he has to the face of a woman seen in his dreams. However, finding himself in a colony of supposed shipwrecks fraught with the danger of impending war makes his search no small task.
Advance Praise
"Arey's tale has all the elements of a good storytelling: opposition, mystery, intrigue, war, and my favorite—a touch of romance."
— Joan Sowards, author of The Star Prophecy
"One part Divine Comedy; one part Chronicles of Narnia; one part Gospel of John; and withal a thoroughly good read… In Powers of Influence, Jordan Arey has not only crafted an incredibly suspenseful fable, he has also lent us a much-needed, indelible reminder, and a very prescient hint, about a long-lost but not-forgotten love, a mysterious promise, alive maybe, and awake inside an as yet unremembered world."
— Todd Erick Pedersen, author of The Sapphire Song
 "In Powers of Influence, Jordan Arey's stunningly beautiful debut novel, we're immediately set adrift on the shores of a land where it seems even dreams go to die. The fun, of course, is finding our way back home. It's a poignant and poetic story of lost love, new friendship, and finding answers even when we don't know how to ask the right questions. If you liked The Alchemist, you'll love Powers of Influence."
— Tommy Zurhellen, author of Nazareth, North Dakota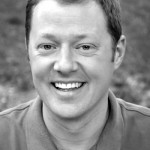 Meet the Author: From his earliest years Jordan wanted to understand who he was, why he was, how things worked, and for what purpose. He passed through a childhood stage of eager questioning, riddling his parents with countless inquiries". He can remember the repetition of a certain phrase from his father as a child: "Why all the questions? Are you writing a book?" he would ask. Well, he wasn't then, but he can see now that all his questioning was preparing his mind to do so later. After high school, Jordan turned to further studies in his faith and attended an institute of religion from which he graduated. During this time, he practiced writing essays on varying subjects to establish his style and voice in the written word. A short time later, he left on a two year ecclesiastical mission that lent greater insight and understanding to the subjects of his work. After returning, he began his college studies, married his wonderful wife, and took to writing with more focus and determination than ever before, completing several short stories and his first novel Powers of Influence.
Powers of Influence is now available for pre-order
at the Homebound Publications bookstore as well as at Barnes & Noble.