We are excited to announce the results of the 2017 Homebound Publications Poetry Prize. Now in our 5th year, the poetry prize is a celebrated highpoint within our publishing year. Each season the number of submissions grows and our task of judging is made harder. This year was no exception.
Winner: The School of Soft-Attention by Frank LaRue Owen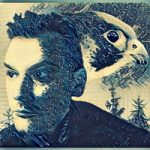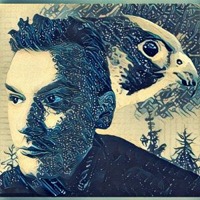 Born into a family of artists, clergy, cowboys, fly fishermen, and poets, Owen studied for a decade with a New Mexican wise woman and wilderness guide who guided him through a "curriculum" of meditation, dream-tracking, poem-incubation, and earth-spirit work in the mountains, forests, and arroyos of Colorado and New Mexico.
Influenced by the Chan (Zen)/Daoist hermit-poet tradition, American eco-poetry, and the wider human lineage of cross-cultural mystical and shamanic poetry, Owen's poems are shaped by dreams, the seasons, diverse landscapes, path-crossings with curanderos and other "travelers," myth-lines in the deeper strata of ancestral memory, pots of green chile pozole, and sips of tequila and saké. Currently, he is working on his second book of poetry. Owen's other poetry and writing can be found at: www.purelandpoetry.com.
Honorable Mentions:
Bluebird by James Crews
Morning Walk by Michael Keating
Hopiate by Monique Gagnon German
Orchard Gospel, Boney Psalms by Mark Hart
We Turn the Stars to Water by Brett Molé
Call & Response by Wendy Brown-Baez
Preliminary Visions by Karina Lutz
All the Understory an Altar by Emily Stoddard
Look for The School of Soft-Attention on September 18, 2018.