We are please to announce our first title of 2013, Saving the Farm: A Journey through Time, Space and Redemption by James T. Powers is now available!
Located on ten acres of woods and meadows at the intersection of two busy state roads, the Dudley Farm at first glance looks like many other surviving New England farms from the 19th century. But, with a second look, it becomes obvious there is a difference. Sitting on a slight hill above the road, with its picket fence and stone walls, the farm calls the passerby. The regal house and weathered barn have a bearing of permanence and strength as they cling to the land like the Yankee farmers who built them. The meadows and woods climb gently beyond and with the buildings evoke a different time. They draw you in—you look and you're hooked.
Saving the Farm is the story of how the Dudley Farm became a museum to preserve and represent a vanishing past. By itself, that story may not be of any great importance, but at a time when local farms are all but gone, the struggle to save the farm for future generations took on a crusade like quality for the small group that took on the task and the hundreds who supported their effort. Faced with unrelenting residential and commercial development, a lament repeated in neighborhoods across New England was heard in the small community of North Guilford—is this what we want? Can we preserve the history and heritage that made us who we are or will it be lost forever in the name of progress?
Advanced Praise
"Saving the Farm tells the story of the Dudley Farm in Guilford, Connecticut, from its raw beginnings in the 18th century to its reclamation in the 21st. But it is more than an important historical record. Few have captured better the hard work, persistence, and ingenuity needed to connect past and present. The parallels between the storied Dudley family and the modern preservationists demonstrate clearly the continuing need to band together to overcome challenges."
—Eric D. Lehman, author of Bridgeport: Tales from the Park City
"James Powers' book is a magnus opus. Few local histories have examined and interpreted one farm in such an absorbing manner. Above all, James' detailed account can serve as a roadmap for effecting good preservation of historic structures and properties. The greater preservation community can learn much from the example of the Dudley Foundation, which galvanized volunteer forces to establish a unique educational museum."
—Joel Helander, Municipal historian, Town of Guilford
"James Powers' Saving the Farm is local history as it should be written. Powers' book is charmingly written, interestingly constructed and most informative. There is no better way to gain a full and detailed picture of life on the 19th century Connecticut farm than reading this fascinating book and paying a visit to the Dudley farm."
—Christopher Collier, Professor of History, University of Connecticut and State Historian Emeritus
About the Author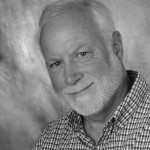 James T. Powers first developed a life-long love of history while growing up in the old industrial town of Wallingford, Connecticut. Following graduation from Wesleyan University, James committed himself to a career of sharing that love through the teaching of history. Over the years, his interests and expertise have expanded to include local archaeology and the study of New England Colonial architecture both which he teaches at Guilford High School in Guilford, Connecticut. Besides a BA, James has also received two Masters Degrees from Wesleyan University. James and his wife Rita live in an 18th Century home in Durham, Connecticut that they are currently restoring and on Prince Edward Island, Canada.
Saving the Farm
A Journey Through Time, Space and Redemption
by James T. Powers
ISBN: 978-1-938846-06-9 | 6 x 9 | pgs 224 paperback
BN & NookOur BookstoreAmazon & Kindle