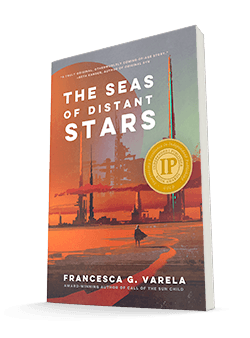 The Seas of Distant Stars
Available Wherever Books are Sold Including
Pbk: Amazon • Barnes & Noble • Indiebound.org
eBook: Kindle • Nook • iBooks • Kobo
Trade Paperback | 5.5 x 8.5 | 240pgs
Imprint: Owl House Books | Sci-fi / Coming of Age
Overview
Agapanthus was kidnapped when she was only two years old, but she doesn't remember it. In fact, she doesn't remember her home planet at all. All she knows is Deeyae, the land of two suns; the land of great, red waters. Her foster-family cares for her, and at first that's enough. But, as she grows older, Agapanthus is bothered by the differences between them. As an Exchanger, she's frail and tall, not short and strong. And, even though she was raised Deeyan, she certainly isn't treated like one. One day, an Exchanger boy completes the Deeyan rite-of-passage, and Agapanthus is inspired to try the same. But, when she teams up with him, her quest to become Deeyan transforms into her quest to find the truth―of who she is, and of which star she belongs to.
Early Praise for The Seas of Distant Stars
"A deftly written and thoroughly entertaining novel that showcases author Francesca G. Varela's genuine flare for originality and narrative driven storytelling, The Seas of Distant Stars will have a very special appeal for dedicated science fiction fans and will prove to be an immediate and enduringly popular addition to community library Science Fiction collections." 
—Midwest Book Review
"Varela's third novel spans two planets and 26 years in the life of Agapanthus Caracynth, who is abducted from Earth as a toddler and taken to Deeyae, where she is raised by foster parents as an 'exchanger.' Deeyae orbits a red dwarf; its inhabitants were brought from Earth millennia ago by the same alien gods who kidnapped Agapanthus. The Deeyans evolved red skin and compact, muscular bodies, physical differences that make young Agapanthus feel like an outsider. Her Deeyan family forbids her from attempting their rite of passage—a dangerous swim to the neighboring island—but she secretly trains with Aster, an exchanger who's completed the rite. Varela's portrayal of a fictional society is imaginative, and it raises troubling questions about the Deeyans, their guests, and their enigmatic gods…."
—Publisher's Weekly
"The Seas of Distant Stars is a coming of age story in an era of human history in which we've lost such rituals. This book perhaps even suggests that humanity as a whole requires a collective coming of age, an endeavor that requires us, like the protagonist in The Seas of Distant Stars, to remember our past."
–Theodore Richards, author of The Conversions
Francesca Varela delivers an inventive tale of young Aria. In this futuristic coming of age tale, our heroine is transported to another world where she learns the true meaning of friends, family and home.
 –Mark Daniel Seiler, author of River's Child
"A Truly original, otherworldly coming-of-age story."
–Beth Kander, author of Original Syn
"The Seas of Distant Stars combines convincing, imaginative world building and vivid imagery with lush writing that is often poetic and lyrical, and at times masterful and sophisticated as well. Francesca Varela is an impressive young writer with the potential to produce classics of literary science fiction in the tradition of Le Guin's Hainish novels."
–Lara Campbell McGehee, author of White Sky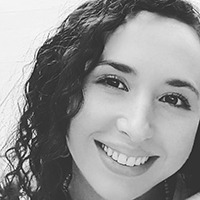 Francesca G. Varela
Author
Francesca G. Varela was raised in Oregon's Willamette Valley. She graduated from the University of Oregon in 2015 and is currently pursuing her master's degree in Environmental Humanities at the University of Utah. She is the author of two novels: Call of the Sun Child—winner at the 2014 Moonbeam Children's Book Awards and finalist at the 2015 Next Generation Indie Book Awards—and Listen— notable book at the 2016 Sigurd F. Olson Nature Writing Awards and finalist at the 2017 Next Generation Indie Book Awards, the 2016 USA Best Book Awards, and the Foreword Review's 2016 Indies Book of the Year Awards.