Heidi barr
Award-winning author of Woodland Manitou, What Comes Next and Cold Spring Hallelujah
Heidi Barr lives in Minnesota with her husband and daughter where they tend a large organic vegetable garden, explore nature and do their best to live simply. As a mother, spouse, gardener, and wellness coach, she is committed to cultivating ways of being that are life-giving and sustainable for people, communities and the planet. Heidi holds a Master's degree in Faith and Health Ministries, and coordinates with yoga teachers and organic farms to offer nature-based retreat experiences. 

Visit her at heidibarr.com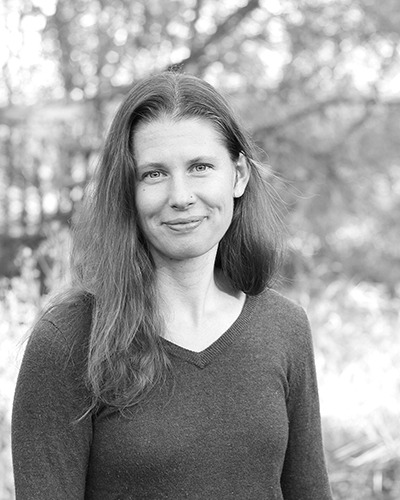 Bestselling
Woodland Manitou: To Be On Earth 
Paperback | Size: 5.5 x 8.5 | Length: 252 pgs |  | List Price: 17.95
Finalist 2017 Foreword Review Book Awards
_______________________
Available in Paperback and ebook.
*Receive 20% off when you purchase in our store
+ Free shipping on orders over $40.00 with coupon code: INDIESTRONG
Woodland Manitou: To Be on Earth is a collection of essays rooted in the rhythm of the natural world. Through the turn of the seasons, Heidi Barr illustrates how the cycles of the earth have informed her everyday life from community to vocation to the food that finds its way to the dinner table.  Through gardening, simple living, and prioritizing sustainability, Barr paints a picture of how remaining close to the earth provides a solid foundation even as the climate changes and the story of the world shifts.  Part stories, part wonderings, and part call to act, this collection of meditations invites reflection, encourages awareness, and inspires action.
"To the extent it is ever possible to make sense of the human condition, Heidi Barr has done an incredible job within the illuminating pages of Woodland Manitou. The search for life meaning is never simple but, in adopting a seasonal theme, Barr provides a context that will enliven your search. Her heartfelt perspective about the challenges of the human story bridges moments, days, and years in a beautiful and compelling way. With nature as her touchstone, the author sheds a timely light on issues and dilemmas we are destined to encounter. A dynamic and inspiring book for today's world!"
–D.A. Hickman, author of Always Returning: The Wisdom of Place
"Barr guides along a trail worn with her intimate understanding of the elements of the primal domain while still facing down the challenges of modern life. She is relentless in turning the gaze of the reader away and into the wild, wherever it can be found. Her cathexis with creation is manifest. This is practice wisdom come in the form of invitation to 'go out' into a deep belonging to the earth."

 

–James Scott Smith, author of Water, Rocks and Trees
Preface
MANITOU
noun man·i·tou 'ma-n    -tü
a supernatural force that according to an Algonquian
conception pervades the natural world
Ten years ago, I lived in the middle of an urban area. St. Paul is Minnesota's capital, and half of what Minnesotans call the Twin Cities—Minneapolis completes the picture. Boasting a population of over three million, this metro, like most cities is busy and full of people, concrete, job opportunities, wealth, poverty, loss, joy, sorrow and a myriad of other things that punctuate human existence in the modern world. Like most cities, people come from all over in search of energy to thrive on, communities in which to exist, and someplace to call home. Like most cities, it is growing. And like most cities, it can be a real challenge for the people who live there to build a life that includes getting outside and enjoying nature on a regular basis. There are opportunities in cities that don't exist in rural settings, to be sure. But there is also an ache for a way of life that follows a rhythm more ancient than the one interstate highways and artificial lights can provide. For many, life is hectic. To do lists are long. Finances are tight. Cars get the right of way. Life and creation often don't harmonize.
So which is more important? Opportunities in the city or living a life in tune with creation? For me to be living in tune with the natural world—whatever that might look like—takes priority. My life has evolved in such a way that today I live well outside the city limits, but when I did live deep in the heart of the concrete jungle, I found that harmony—that ancient rhythm of nature—by running.
I ran because it was the easiest way I could think of to get some sort of relationship going with the outdoor world while benefiting from the opportunities that came from an urban home base (without putting hundreds of miles on the car and using the fossil fuel that would have been required to drive to parks all the time). I ran around our slightly ghetto neighborhood, looking for beauty in the people that lived there, in the countless flowers that were planted along the sidewalks, and in the few trees that were allowed to stay as development went up around them. I ran around the neighborhoods surrounding my office building after dodging traffic, thankful for a chance to get out of my temperature controlled cubicle to see the light of day and feel the natural air on my skin. On the days when I worked the evening shift, I ran in the morning with a friend down at the Mississippi river bottoms, thankful for the opportunity to spend an hour amidst the swampy wildness that runs right through the middle of the metro area.
Pockets of wilderness can be few and far between in the heart of a city, but they are there. They are in the clumps of trees behind the abandoned house down the block and in the green space between the office parking lots, struggling to maintain themselves as our culture closes in on them. They are in the breeze that blows despite the pollution that likes to hitch a ride. They are in the woman behind the bank teller window and in the kid wiping down the tables at the diner despite the illusions that mar the view of who they truly are behind the cloak of employment. I ran to remind myself that being outside is what is real and what connects us to our authentic selves—it is what matters and is what holds the key to contentment, joy and fulfillment for all people, whether we are willing to recognize that or not. Years after moving outside the city, I am able to look back on my time spent living in the midst of that churning, man-made energy and be forever grateful that I took the time to get outside regularly—to acknowledge that despite the walls we put up, humans are not separate from nature. We can see it anywhere if we take the time to look. Sufi teacher Llewellyn Vaughan Lee writes, "Until we get to the root of our image of separateness, there can be no healing."
Perhaps to notice and celebrate nature, wherever we spot it, is to invite some of the healing that is so needed in the world.
These days, I can step out the front door in the morning and hear nothing but birds and wind rustling through the trees. But in the years leading up to finding the means and the opportunity to change my life situation, running outside and being intentional about noticing the wildness that can't be contained by humanity kept me sane those years I spent living in the city.
just released
Cold Spring Hallelujah: Poems
Paperback | Size: 6 x 9 | Length: 140pgs | List Price: $16.95
"You could say we are all broken, but then again, you could say we are all part of a collective hallelujah, and that might be closer to the truth." Cold Spring Hallelujahexplores the experience of being human in a world that often seems broken. Woven together by threads of healing, coming to terms with limitation, and deep reflection on what truly matters, author Heidi Barr issues an invitation to notice the fractured radiance that has the potential to be uncovered in each human life—and to claim the story that finds a foundation in love, of both self and neighbor.
Often in dialogue with the reader, she writes, "Claiming your story takes patience and persistence. It takes the sort of self compassion that might, one day, paint the sky with a splendor that can only be found by falling into the fractured radiance that defines what it means to be alive on planet earth. Be brave enough to look through a different lens if you need to, and explore an unfamiliar path. Let the stumbles and the joys and everything in between lead you toward hallelujah. I'll meet you there."
Cold Spring Hallelujah is a book to keep close on the path into healing.
_______________________
Available in Paperback and ebook.
*Receive 20% off when you purchase in our store
+ Free shipping on orders over $40.00 with coupon code: INDIESTRONG
Praise for Cold Spring 

HALLELUJAH
"In Cold Spring Hallelujah, Heidi Barr puts words to moments that are full of awe and insight. Reading these poems feels like being grounded back into the wildness of the world, even while human-made devices and distractions try to pull us from it."
–Alissa Wild, founder of We Are Wildness
"This book of poetry is full of lovingly captured moments and wisdom to ponder. Readers following the author's healing journey might even be inspired to try their own poem-a-day process—pausing and noticing and marveling at our wondrous, natural world."
–Kristin Bartley Lenz, author of The Art of Holding On and Letting Go
"Heidi Barr's Cold Spring Hallelujah isn't so much a series of poetic meditations as it is a love letter to slowing down and taking notice of the healing gifts in the world around us. In a culture that seems so focused on the epic, on the larger than life, of 'go big or go home,' Barr suggests a different path. 'Let's do something different,' she urges, 'and accept the mundane.' The gorgeous poems she shares as gentle suggestions in how we might do so make me grateful for her company in the trying."
–Chris La Tray, award winning author of One-Sentence Journal
"We all know that feeling of a cold spring; usually, we want it to be otherwise. But in these poems of triumph and authentic awareness, Heidi Barr gifts us with lines that sparkle, that remind us to stay open and welcoming when resistance and torment are uppermost in our thoughts. Be enamored with your existence, she writes. A powerful message that nourishes the soul, and just like the warmth of hot tea when chilled to the bone, Barr's collection has a magnetic quality you'll want to experience time and time again. A book for lingering."
–D.A. Hickman, author of Ancients of the Earth: Poems of Time
"In the plainspoken language of a trustworthy friend, Heidi Barr's Cold Spring Hallelujah is an extended hand and invitation to walk out and into a place of careful thought and purpose. On this oft-wilded path, every verse is a warm and appreciative inquiry into considering and reconsidering the complexities of life's pain and joy and a cultivation of patience for the liminal spaces in between. If compassionate empathy is the highest, most human state of consciousness, this collection will be a Springtime of it, quickening a hopeful sense of all that is waiting for you after all and in every season."
–James Scott Smith, author of Water, Rocks and Trees
"Cold Spring Hallelujah changed my pace and found the forest of my soul where all things are connected. As I read, I am pulled into the seasons and moments between them, where ordinary details are reclaimed as holy delight. I am glad for the reminder to consider God with reverent wonder and nature as a worthy neighbor."
–Pastor Meta Herrick Carlson, author of Ordinary Blessings
"In this high velocity age of soul-blinding techno-digital distraction, material accumulation, and spiritual grasping, Heidi Barr's Cold Spring Hallelujah is a breath of fresh air. This gentle, flowing collection is an antidote to the impoverished consciousness of these maddening times. Barr's poems demonstrate how to slow down and come into holy union with the numinous that is ever-present in our everyday lives."
–Frank LaRue Owen, poet, author of The School of Soft-Attention
"Heidi's words always go straight to the heart. This beautiful book of poems allows you to put your thoughts on hold for a minute and reconnect you with the earth's energy. She writes about the beauty of nature, the need to explore and the magic that you can find in between the seasons. These words are a portal to what has almost been lost, our connection to source."
–Iris Suurland, Founder of the Nabalo Company