David K. Leff is an award-winning poet and essayist, and former deputy commissioner of the Connecticut Department of Environmental Protection.  He is the Canton, Connecticut poet laureate, deputy town historian, and town meeting moderator.  He was a volunteer firefighter for 26 years.
In 2016 and 2017 David was appointed by the National Park Service to serve as poet-in-residence for the New England National Scenic Trail (NET).  He has been nominated three times for a Pushcart Prize, and has twice been a finalist in the Connecticut Book Awards.  David has received two silver medals from the Independent Publisher Book Awards (IPPY), and was grand prize short-listed for the Eric Hoffer Book Award.  His work has appeared in anthologies, newspapers such as the Hartford Courant, and magazines including Appalachia and Yankee.
The author of seven nonfiction books, three volumes of poetry, and two novels in verse, David's work focuses on the connection of people to their communities and the natural environment.  He often explores commonplace elements of the world around us that have hidden meanings and unusual links to each other. 
David has been the book review editor of Connecticut Woodlands, the quarterly magazine of the Connecticut Forest & Park Association and is now poetry editor. He is a staff writer for The Wayfarer Magazine.
David's papers are located at the Special Collections and University Archives, UMass/Amherst.
View his work at www.davidkleff.com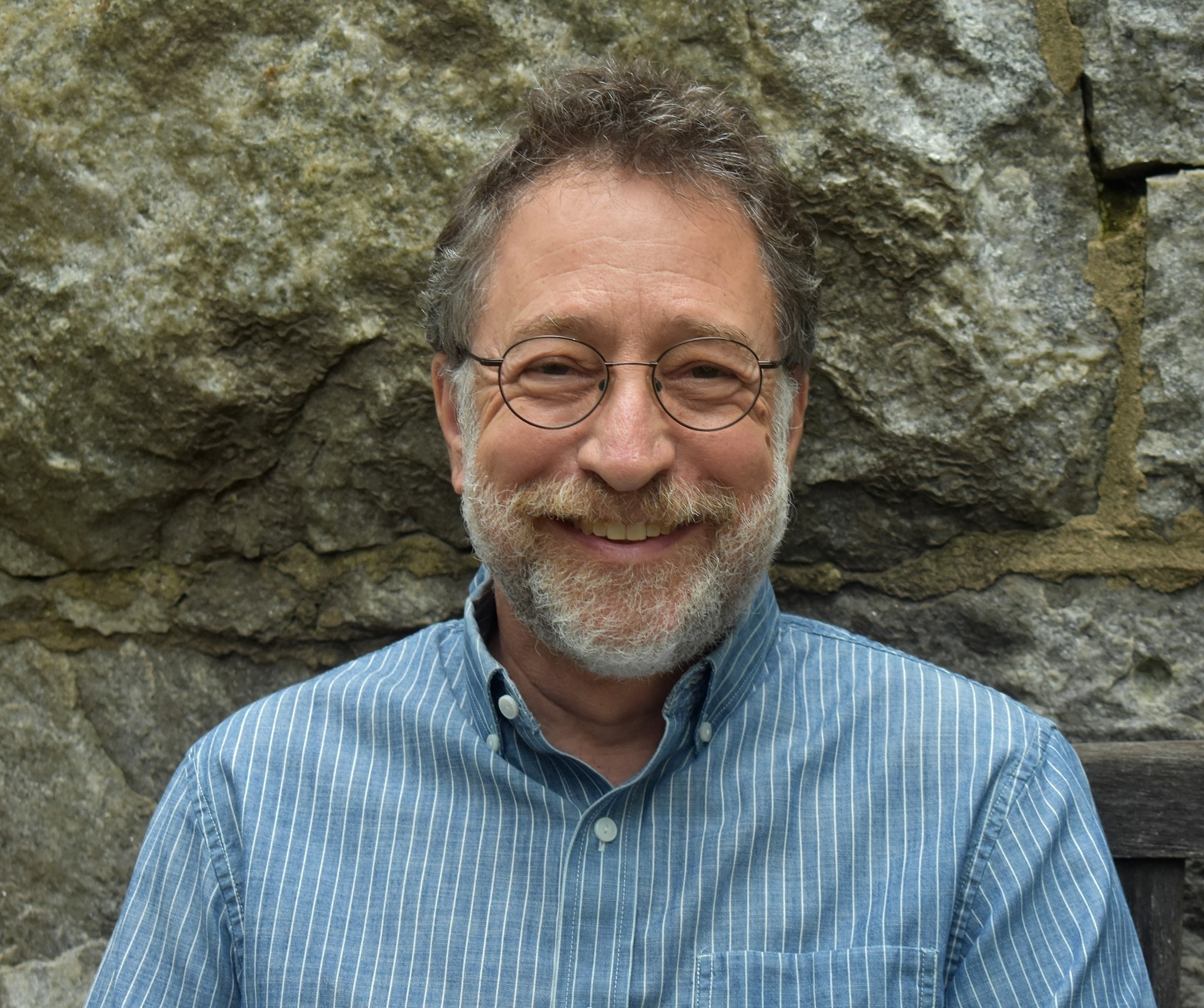 pre-order
the blue marble gazetteer
Trade paperback | List: $18.00
About the Book: Journey from sky into forest and neighborhood to within the self in a time of climate crisis. Beyond all the warnings, find awe, wonder, and earthbound hope.
In his new book, Blue Marble Gazetteer, David K. Leff issues a sadly true assessment of the climate change which threatens all living creatures. He asks, "Must every feathered thing be a canary, / every backyard, street corner and hilltop a coal mine?" Still, he finds astounding beauty in our threatened world with its "angel-winged gulls floating . . . // seizing advantage on the living fringe." These poems pulse with the beat of life and are joy in their eloquence and loving depiction of people, creatures, places and things in a world which, though it may be in crisis, is still that marvelous blue-green marble in the sky seen from outer space.
–Rennie McQuilkin, CT Poet Laureate (2015-2018)
_______________________
Available in Paperback and ebook.
*Receive 20% off when you purchase in our store
+ Free shipping on orders over $40.00 with coupon code: INDIESTRONG
now available
Echoes from walden
978-1088004388 |  Trade paperback | List: $18.00
Icon of environmental consciousness, independent living, and social justice, Henry David Thoreau has probably generated more poems about him than any other secular individual. Beginning with his contemporaries and continuing today, they illustrate our changing views of the man in a passionate form of expression rich in emotion and meaning.  A whole library of books has been written about Thoreau, but maybe poetry best explains why his legacy is both enduring and endearing.
*Featuring the classic Thoreau Country photographs of Herbert W. Gleason (1855-1937). (Gleason made extensive study of Thoreau's writings and explored the places Thoreau wrote about. His photographs have illustrated Thoreau's works since 1906.)
_______________________
Available in Paperback and ebook.
*Receive 20% off when you purchase in our store
+ Free shipping on orders over $40.00 with coupon code: INDIESTRONG
praise for echoes from walden
"Including poetry across the centuries, Echoes from Walden demonstrates the lasting significance of Thoreau's life's work. By turns retrospective and forward-looking, socially engaged and deeply connective, these poems verify what we knew to be true: the man who retreated briefly to a pond contemplated thoughts long relevant to us all."
-Rochelle l. Johnson, President, the Thoreau Society
"If Thoreau's great gift was to help his readers see the world anew, this volume makes us keenly aware of how many different lives Thoreau has touched across the decades and around the world, how far and wide the light reflected from Walden Pond has traveled."
-John J. Kucich, Former Editor of the Concord Saunterer
"This is a book long overdue, since it presents a rich trove of poetry written in response to Thoreau's uniquely poetic life. It is a compendium of work by some of the finest poets writing today and yesterday. Read it with solace when the world is too much with you."

-Rennie McQuilkin, CT Poet Laureate Emeritus
award-winning 
Canoeing Maine's Legendary Allagash
  978-1938846335 |  Trade paperback | List: $18.00
Meet Henry David Thoreau, U.S. Supreme Court Justice William O. Douglas, and other intrepid explorers as you travel northern Maine's rugged woods and waters. In a wild country of ledge and trees that stubbornly resists encroaching civilization, find a young couple padding through the trials, triumphs, and sheer mental and physical exhaustion of wilderness travel severely testing their ability to get along and even complete the trip. Fill your ears with roaring rapids and yodeling loons. Smell pungent spruce and dank swamps. Encounter moose and majestic sunrises cloaked in morning mist. A few pages, and you will find yourself deep in the evergreen forest.
"Readers will hang onto the back of David Leff's roiling canoe in this story. He steers through the early fractures of a relationship amid the beauties and terror of a wilder Allagash, and skillfully adds in details of the explorers and exploiters who floated before him. Refreshingly honest.  A very strong narrative voice!" –-Christine Woodside, Editor-in-Chief, Appalachia
_______________________
Available in Paperback and ebook.
*Receive 20% off when you purchase in our store
+ Free shipping on orders over $40.00 with coupon code: INDIESTRONG
  978-1947003408 |  Trade paperback | List: $16.95
Imagine walls could actually talk as a New England factory community faces closure of its signature mill due to environmental contamination and foreign competition.  This story of politics, family life, competing redevelopment schemes, gossiping locals, and a mother fiercely protecting her children is told in the voice of common objects—from the church steeple clock to a Bridgeport milling machine to an umbrella.  They witness a bit of drinking, sex, a suicide, and the hopes and dreams of the human beings around them.  How did these everyday things find their voice?  Readers may never again look at the ordinary objects around them the same.
_______________________
Available in Paperback and ebook.
*Receive 20% off when you purchase in our store
+ Free shipping on orders over $40.00 with coupon code: INDIESTRONG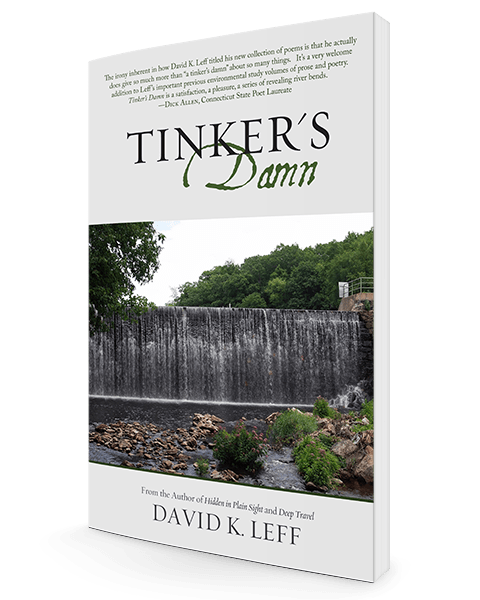 by David K. Leff
Deeply rooted in place and time, these poems explore nature, the built environment, and human relationships with an acute sense of reverence and wonder that renews the spirit.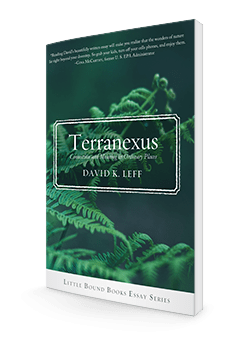 by David K. Leff
Connect with ordinary places close to home. Discover inspiration and beauty nearby through the art of deep travel. Intrigue and wonder beckon just beyond your doorstep.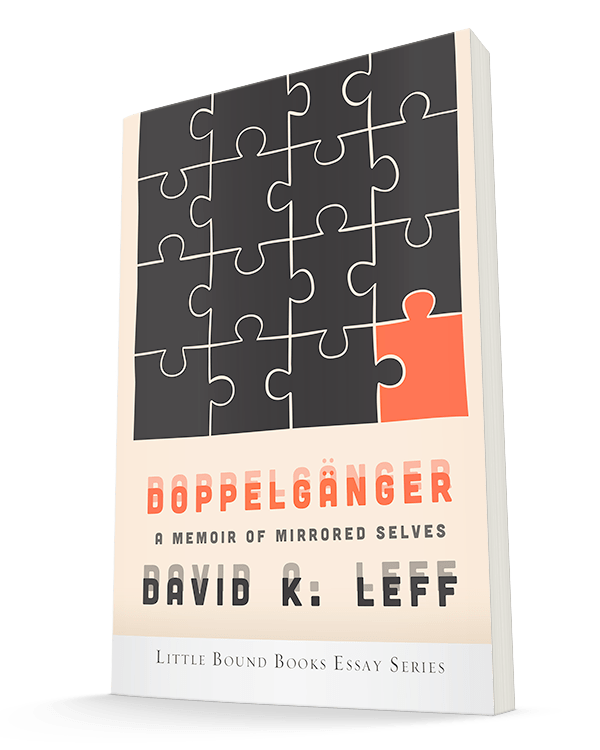 by David K. Leff
Imagine being haunted by doubles. Picture yourself repeatedly mistaken for others, both celebrities and unknowns. A double infiltrates your family life altering close relationships. Another brings your reputation and career into question. Shadowed or second selves have long blossomed in legend and stories, but in David K. Leff's world they leap to life, intruding in unexpected ways. If you've never been scarred by a doppelganger, but especially if you have, you will want to join Leff as he struggles to maintain his equanimity in a realm of mirrored selves.
Readers can order books directly from Homebound Publications & Divisions online where we have the never-ending sale. You can always save 20% on your entire order coupon code: INDIESTRONG  + free shipping on orders over $40 with .
Retailer? All Homebound Publications titles are distributed by Publisher's Group West, and are available through wholesalers such as Ingram and Baker & Taylor.
Your donations will be placed towards expanding the number of titles we are able to accept each year, giving a voice to the countless independent thinkers currently neglected by the mainstream media. Now, more than ever, your support is appreciated. 
LEARN MORE ABOUT THE GIFTS YOU GET FOR GIVING
info ‹at› homeboundpublications.com
Postal Box 1442, Pawcatuck, CT 06379-1442
Passionate about independent storytellers? 

Join the circle.

Reach out to us . . . Send an email. (GASP) Pen a letter. Reach out to an authors. Ask a question. Tell us your story . . . Donate toward our future (if you are so inclined) . . . Just reach out to us. We are a community, not a company and you are a part of that community.