Matthew Fox, who holds a doctorate in the history and theology of spiritualities from the Institut catholique de Paris, is author of 35 books on spirituality and culture that have been translated into 69 languages and received many awards.  Since learning of the Creation Spirituality tradition from his mentor in Paris, French historian Pere M. D. Chenu, Fox has dedicated his life to recovering that lineage and bringing it alive.  Accordingly he founded graduate programs in Culture and Creation Spirituality at colleges in Chicago and then Oakland and developed a cutting edge educational pedagogy that includes artists, scientists, mystics of all traditions and activists to teach spirituality that includes intellect and intuition, body, heart and mind.
Since Creation Spirituality is both a mystical and a prophetic tradition, Fox's support of women and gay rights, of the environment and social, racial and gender justice and of liberation theology disturbed naysayers in the Vatican which silenced him for a year and then pressured the Dominican Order, in which he was a member for 34 years, to dismiss him.
Subsequently he founded the University of Creation Spiritualty (UCS) in Oakland California and became an Episcopal priest to work with young people to create a post-modern worship form called the Cosmic Mass which incorporates dance, dj, vj, rap and other postmodern art forms.  Most recently he has launched, along with a 28 year old and a 33 year old leader, an Order of the Sacred Earth which is a spiritual (not religious) order open to people of all traditions and none who feel called to focus their commitment to save the earth and the people and critters on it with a common vow to be "the best lover and the best defender of Earth that I can be."  A new school called the Fox Institute in Creation Spirituality has recently been launched in Boulder, Colorado by some of the graduates of UCS.
Fox is a visiting scholar with the Academy of the Love of Learning in Santa Fe, New Mexico founded by Leonard Bernstein and Aaron Stern.  He lives in the Bay Area in northern California.  Among the awards granted him have been the Gandhi-King-Ikeda Peace Award from Morehouse College, the Humanities Award of the Sufi International Association of Sufism, the Tikkun Ethics Award, and the Courage of Conscience Award from the Peace Abbey of Sherborn, Massachusetts.  Other recipients of this award include the Dalai Lama, Mother Teresa, Rosa Parks, Ernesto Cardinale and Maya Angelou.  Visit www.matthewfox.org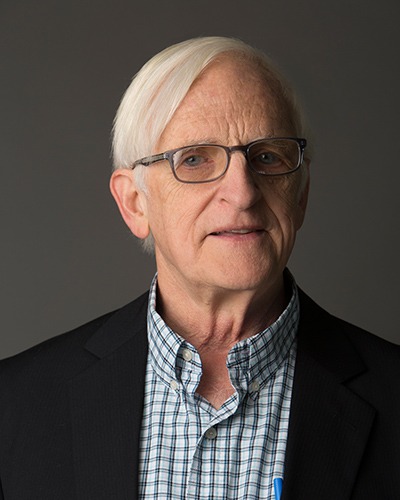 now available
naming the unnameable
978-1947003941 |  Trade paperback |  250pp | 5 x 7 | List: $16.95
"Matthew Fox elegantly offers a contemplative practice that transforms the names of God to the experience of God." –Deepak Chopra MD
_______________________
Available in Paperback, Audiobook and ebook.
*Receive 20% off when you purchase in our store
+ Free shipping on orders over $40.00 with coupon code: INDIESTRONG
What do we mean by "God" in today's world?   Do we even need "God" anymore?How many names for Divinity are there? Do the names for God change as we mature as individuals, evolve as a species, and face a critical "turning time" in human and planetary history?" Too often, notions of God have been used as a means to control and to promote a narrow worldview.  In Naming the Unnameable, renowned theologian and author Matthew Fox ignites our imaginations by offering a colorful range of Divine Names gathered from scientists and poets and mystics past and present, inviting us to always begin where true spirituality begins: From experience. Ultimately, no name for God suffices.   We are challenged to continue to probe the rich ecology of human spirituality to ask questions, embrace paradox, and listen silently to the deepest of life's mysteries.
"How refreshing!  Fox shows how we can think about God in so many different ways, freeing our minds and liberating our imaginations.  It is easy not to believe the narrow conception of God that atheists do not believe in, but it is hard not to be inspired by a God who is energy, breath, life, flow, love, joy and the cause of wonder.  This book is timely, important and admirably brief, it is also open ended." 
–Rupert Sheldrake, author of The Presence of the Past
"These are not just names but 89 theories of God across the ages and the planet, each focusing on the characteristic it deems most divine. Matthew Fox leads us on a startling and beautiful journey through humanity's capacity to envision God, showing every way of looking at God is legitimate if it raises the aspirations of its adherents and their ability to carry them out. Is there objectively a God? What 'God' even means explodes in this little book like fireworks in the mind."
–Nancy Abrams, author of A God That Could Be Real
"I've always experienced the Divine as expressing through everything around me: the squirrel chattering up the oak tree, the waves crashing on the shore, my baby boy looking me in the eyes. Matthew Fox in Naming the Unnameable allows us to explore all of the many and dynamic ways that God speaks and breathes and plays in the world."
–Jennifer Berit Listug, co-author with Matthew Fox and Skylar Wilson of Order of the Sacred Earth
"This is a simple book written by a brilliant man who gives us a democratic vision of the names of God. It will be sure to appeal to readers of many faiths, scientists, and nature lovers as well."
–Steven Herrmann, author of Spiritual Democracy
"Matthew Fox leads us on an important yet easily absorbable exploration of the multiplicity of forms in which we perceive the Divine in our lives. While we so readily seek to differentiate, define or even dispel the sacred, we desperately need teachers like Fox who show us the unity in diversity. I suspect that anyone can find some names in this book that resonate for them, whether scientist or artist, believer or atheist, old or young, female or male. Fox's depth of insight and abundant compassion is felt throughout the pages as he helps us embrace and share in the wholeness of who We are." 
–Sky Nelson-Isaacs, M.Sc. Physics and author of Living in Flow
"In Naming the Unnameable, Matthew Fox generously brings 'God' down to Earth and us into contact with the Great Mystery that dances all around and within us. He brings the arch of Western Religion back home …and with it, opens up a sense of the sacred for all to experience all-ways."
―Skylar Wilson, co-author with Matthew Fox and Jennifer Berit Listug of Order of the Sacred Earth
"There is a call of profound importance echoing around the world and Matthew Fox is one of those whose empowering courage has given it real depth, resonance, and imagination. Naming the Unnameable is an invitation to deep reflection and the emergence of our true embodied humanity. It is a book of wonderment, of stillness, and it calls us home. Fox gives voice to some of the innumerable names by which we know the numinous mystery of divinity. Should we accept his invitation to courageous contemplation and the unfolding wonderment that would be sure to follow, we may indeed find our way to the global renaissance we so urgently need."
–Mac Macartney, author of The Invisible Path
"Matthew Fox elegantly offers a contemplative practice that transforms the names of God to the experience of God." –Deepak Chopra MD
Readers can order books directly from Homebound Publications & Divisions online where we have the never-ending sale. You can always save 20% on your entire order coupon code: INDIESTRONG  + free shipping on orders over $40 with .
Retailer? All Homebound Publications titles are distributed by Publisher's Group West, and are available through wholesalers such as Ingram and Baker & Taylor.
Your donations will be placed towards expanding the number of titles we are able to accept each year, giving a voice to the countless independent thinkers currently neglected by the mainstream media. Now, more than ever, your support is appreciated. 
LEARN MORE ABOUT THE GIFTS YOU GET FOR GIVING
info ‹at› homeboundpublications.com
Postal Box 1442, Pawcatuck, CT 06379-1442
Passionate about independent storytellers? 

Join the circle.

Reach out to us . . . Send an email. (GASP) Pen a letter. Reach out to an authors. Ask a question. Tell us your story . . . Donate toward our future (if you are so inclined) . . . Just reach out to us. We are a community, not a company and you are a part of that community.