'Tis the season of giving and gratitude!
Use coupon code gratitude40 to save 40% off your entire order!
Our biggest sale of the year!
+ As always, free shipping on orders over $40
Gift Sets
Available for a limited time.
Collect the Best of Owl House's Offerings in 2018
List Price: $55.85 | Sale Price: $35.00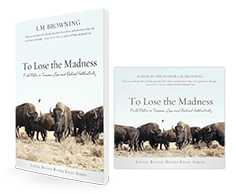 The Runaway Bestseller of the Year. Featured in a TEDx Talk!
List Price: $22.95 | Sale: $15.00
Buy one of our YA titles and get a youth Stay Wild tee!
Apparel & Accessories
More Items Coming Soon!
Get notified about the newest products and upcoming sales
all orders placed in our store have a 100% guarantee. if you have questions or concerns, please contact our order office: orders@homeboundpublications | 860.574.5847
Are You A Retailer?
Are you interested in stocking our titles?
All Homebound Publications titles are distributed by Midpoint Trade Books and are available through wholesalers such as Ingram and Baker & Taylor. Additionally, you can contact our order office directly to learn more at: 860-574-5847