browse by category below or  browse by author 
in addition to titles, apparrel and copies of our magazine, the wayfarer, are below.
Save 20% off your entire order with coupon code INDIESTRONG.
Support the ideas and culture beyond the mainstream!  
+ Receive free shipping on orders over $40
Collect the Best of Owl House's Offerings in 2018
List Price: $55.85 | Sale Price: $35.00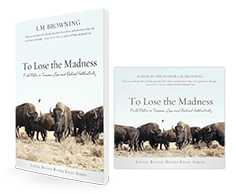 The Runaway Bestseller of the Year. Featured in a TEDx Talk!
List Price: $22.95 | Sale: $15.00
Get notified about the newest products and upcoming sales
all orders placed in our store have a 100% guarantee. if you have questions or concerns, please contact our order office: orders@homeboundpublications | 860.574.5847
Are You A Retailer?
Are you interested in stocking our titles?
All Homebound Publications titles are distributed by Midpoint Trade Books and IPG, and are available through wholesalers such as Ingram and Baker & Taylor. Additionally, you can contact our order office directly to learn more at: 860-574-5847