browse press announcements
Latest Posts from Our Authors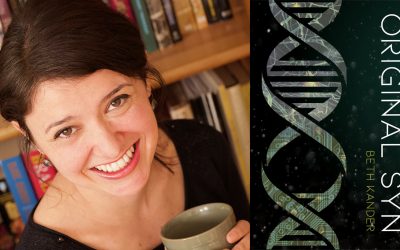 Inspiring Syn:  We recently sat down with Beth Kander to ask her the inspiration behind her latest work, Original Syn, now available through our sci-fi imprint, Owl House Books. As an author and playwright, people often ask me "Where do you get...
What Comes Next Book Launch
Common Good Books, 38 S Snelling Ave, St Paul MN 55105 from 7pm – 9pm.
Celebrate the launch of What Comes Next with award-winning author Heidi Barr. The author will do a short presentation/reading and then will sign books. Light refreshments will be available. This event is free and open to the public.
Painted Oxen Book Launch
Sundance Books and Music, 121 California Ave, Reno, Nevada 89509 starting at 2pm. You are invited to spend the afternoon with local author Thomas Lloyd Qualls in celebration of the release of his award-winning novel Painted Oxen.  rvsp on Facebook
Meet Press Founder L.M. Browning at PUBU 2019
For nearly three decades, IBPA Publishing University has been the indie publishing community's must-attend networking and educational event. As a Board Member of the IBPA, Leslie will host several offerings over the conference. Chicago Marriott Downtown Magnificent Mile, 540 N. Michigan Ave. Chicago, IL 60611  register